Every car owner knows they need to get regular oil changes to keep their vehicle in tip-top shape. Although, how often should you get your oil changed-and where should you go to get this service done?
The answer to the second question is easy: If you're looking for an oil change in Stroudsburg, PA, head to Ray Price Chrysler Dodge Jeep Ram. To find out how our service team helps area drivers and how often you need this service, then keep on reading!
About Stroudsburg PA
Stroudsburg is located in the heart of the Pocono Mountains and offers many of the things people love about this region, from diverse architecture and beautiful scenery to antique stores and even a stop on the Pocono Wine Trail.
To take it all in, you'll want a car that can offer smooth, reliable performance for years to come.  Getting regular oil changes is one of the easiest ways to ensure your vehicle lasts as long as possible, so it's important to find a team of mechanics you can trust to take care of this service on a regular basis.
Where to Get an Oil Change in Stroudsburg PA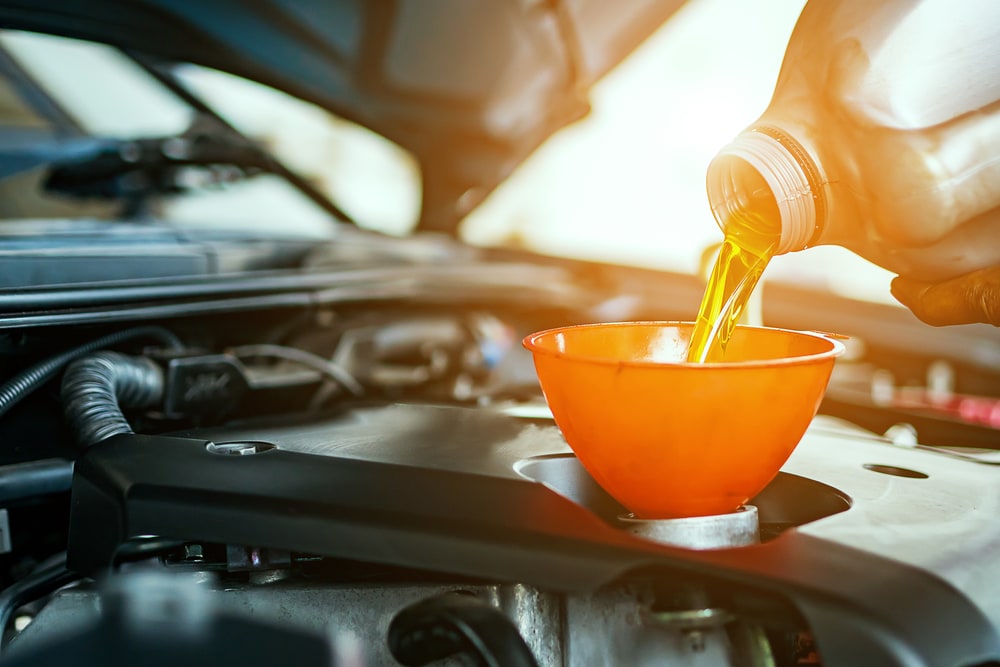 If you're looking for a professional oil change near Stroudsburg, look no further than our automotive service center. Our skilled technicians are happy to perform this service as well as other routine maintenance and repairs. Although we specialize in Chrysler, Dodge, Jeep, and Ram vehicles, we're trained in providing oil changes for a wide variety of makes and models.
Every oil change includes a new Mopar® oil filter for your vehicle. These filters were created to fit the specifications for your car, truck, or SUV, so you can ensure a proper fit and quality performance. On top of that, you'll experience top-notch customer service every time you call or visit our service department.
While your oil change shouldn't take long at all to complete-the process takes between 15 and 45 minutes-we want to make that time as enjoyable as possible. To do so, we offer free Wi-Fi for you to take advantage of while you wait.
When Do I Need an Oil Change?
How often should you change the oil in your car? Many newer vehicles need an oil change every 7,500 miles or so. However, the recommended interval varies from car to car. For instance, older vehicles often need more frequent oil changes, while newer models that use synthetic oil can last far longer between oil changes. Check your owner's manual to find the recommended oil change interval for your vehicle.
Learn more about the differences between synthetic vs conventional oil!
Additionally, if you drive your car under severe conditions, your oil may break down more quickly. One common condition that calls for more common oil changes is frequent driving up and down mountainous hillsides, such as those found in the Pocono region surrounding Stroudsburg.
Again, check your owner's manual to determine whether your normal driving conditions qualify as severe. If you need help figuring this out, call our oil change center near you, where our highly trained technicians will be happy to answer your questions.
Stroudsburg Drivers: Schedule Your Oil Change Today!
In a nutshell, Ray Price Chrysler Dodge Jeep Ram is proud to provide area drivers with the same quality of service we'd want for our own vehicles. So, if you're looking for an oil change in Stroudsburg, PA, schedule an appointment with us today!
Related Posts: