At Ray Price Chrysler Dodge Jeep Ram, we're proud to help drivers in Mount Pocono, Scranton, Stroudsburg, East Stroudsburg, and Tobyhanna, Pennsylvania, through every step of their journey towards their next car. 
Our CDJR dealership is happy to show drivers around our showroom and lot so they can imagine the right vehicle to help them travel beyond the region. However, we are also here for one of the most important steps of the car-buying process: car financing.
Our Chrysler Dodge Jeep Ram finance center is here to help you with figuring out the plan that's going to get you on the road in your new car!
Helpful Car Financing Resources:
Used Car Buying GuideBad Credit Car LoansBenefits of Trading In Your CarGuide to Interest Rates for Car LoansHow Do I Understand My Credit Score? How Do Dealerships Value My Trade?  Trade-in FAQsLeasing vs Buying a CarLeasing v s Buying a Used CarLeasing a Ram TruckStroudsburg Car FinancingTips to Improve Credit Score for Auto LoanWhat Auto Loan Mistakes Should I Avoid?What Is Certified Pre-Owned?Where Can I Sell My Car? 
Auto Financing Options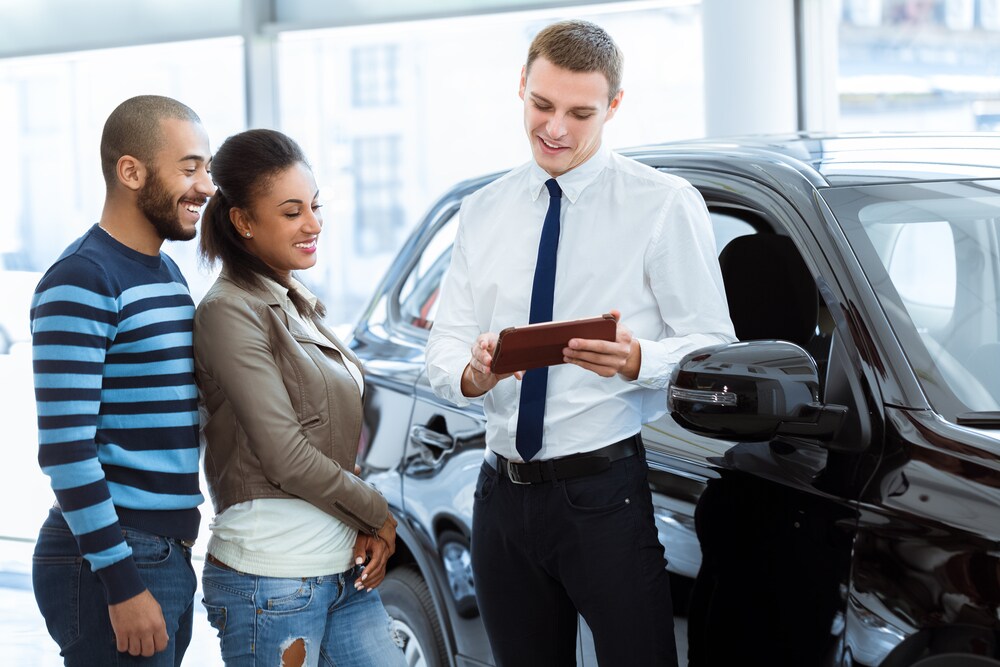 Our friendly and knowledgeable financiers are happy to help you review the different financing options that are available so you can figure out the right path to take with your vehicle search. 
Whether you're looking to finance or you want to lease, they'll gladly help you along the way, provide you with a fully transparent experience, and give you the details you need to decide on the right plan for you. 
Using our connections with lenders and banks, our financiers will work to come up with terms and rates that work for you and your needs. Our staff is also happy to speak with you about any of the following topics:
●       Differences between buying and leasing
●       Methods to improve your credit score
●     Different loan types
Buying vs Leasing
One of the most important financial decisions you'll be making when it comes time for your next vehicle is whether to lease or buy the car. Buying is a path you're likely familiar with. With the right payment structure in place, you can eventually pay off a car in full and then enjoy it for as long as you wish. The alternative option, leasing, is becoming increasingly popular, though.
Leasing is basically a long-term rental. You choose which model is your favorite like you would when buying and then get to drive it for two or three years. Once the lease ends, you return the car to us at the dealership. After returning the model, you can then begin leasing another model in our inventory.
Folks enjoy leasing because it gives them the chance to constantly experience the latest cars. As you move from model to model with each lease, you get to savor the latest automotive innovations, from safety features and infotainment upgrades to styling alterations and performance enhancements.
Leasing is flexible, too. You can lease a sedan now before moving to a crossover, SUV, or truck in the future. Other leasing benefits may include:
The ability to swap your lease at any time for a new vehicle.
The ability to end your lease early if you prefer.
The lease-to-own option, which means you can buy your leased model outright once the lease is up.
We have various lease specials in place that you can explore now!
Trading or Selling Your Car
If you want to part with your current vehicle, our dealership can help you do so. The two most common options are to sell your car outright or trade it in for a new model.
Selling makes sense if you know you're no longer going to need a vehicle. Maybe you've had two cars for a while and are looking to downsize. A trade-in makes more sense if you want to part with your current vehicle while moving to a new model. Either way, factors that determine the sales or trade-in value of your car include:
Mileage
Make, model, and model year
Overall condition
You can use our online trading calculator to see how much your vehicle is worth!
Buy a Car Online
To make car-shopping easier for the modern driver, we've designed a website that allows you to move through most of the car-buying process online. You can pick your car, order a test drive to your home, and speak with our helpful staff. Once all the logistics are in order and you know which model you want, we can have the car delivered to your door!
Working with All Types of Credit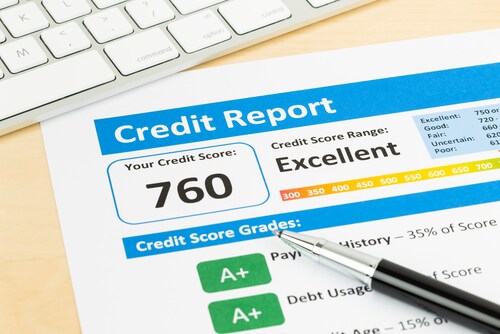 We understand that having a car is important for helping you get around to work, the store, or your family. However, your options shouldn't be limited because of some credit issues. 
We work with all types of credit, so you can rest easy knowing that we're here to help you. We'll help you determine the right budget so we can come up with a rate and monthly payment that works for you. You'll have no trouble qualifying for an auto loan at our dealership.
Get Pre-Approved for Your Auto Loan

At our dealership, we're committed to making the car-buying experience easier and more fun for drivers, which is why we have a finance application on our website. You can fill this application out with your information and send it in to us. 
We'll gladly take a look and get started on the paper work so when you arrive, we'll be ready to start talking numbers and working out the right deal. You'll be able to streamline the entire financing process, so you'll spend less time in our office and more time on the road enjoying your new car! 
You can even use our payment calculator to factor in your down payment, interest rates, and preferred vehicle to see what type of monthly payments you'll be looking at.
Get in Touch With Our Finance Center Today!
Are you ready to get started near Mount Pocono, Tobyhanna, Scranton, Stroudsburg, and East Stroudsburg, PA? Find your favorite vehicle, take it for a test drive, and work your way towards the car financing center at Ray Price CDJR so we can work out a plan that's going to get you out on the road in your new car.