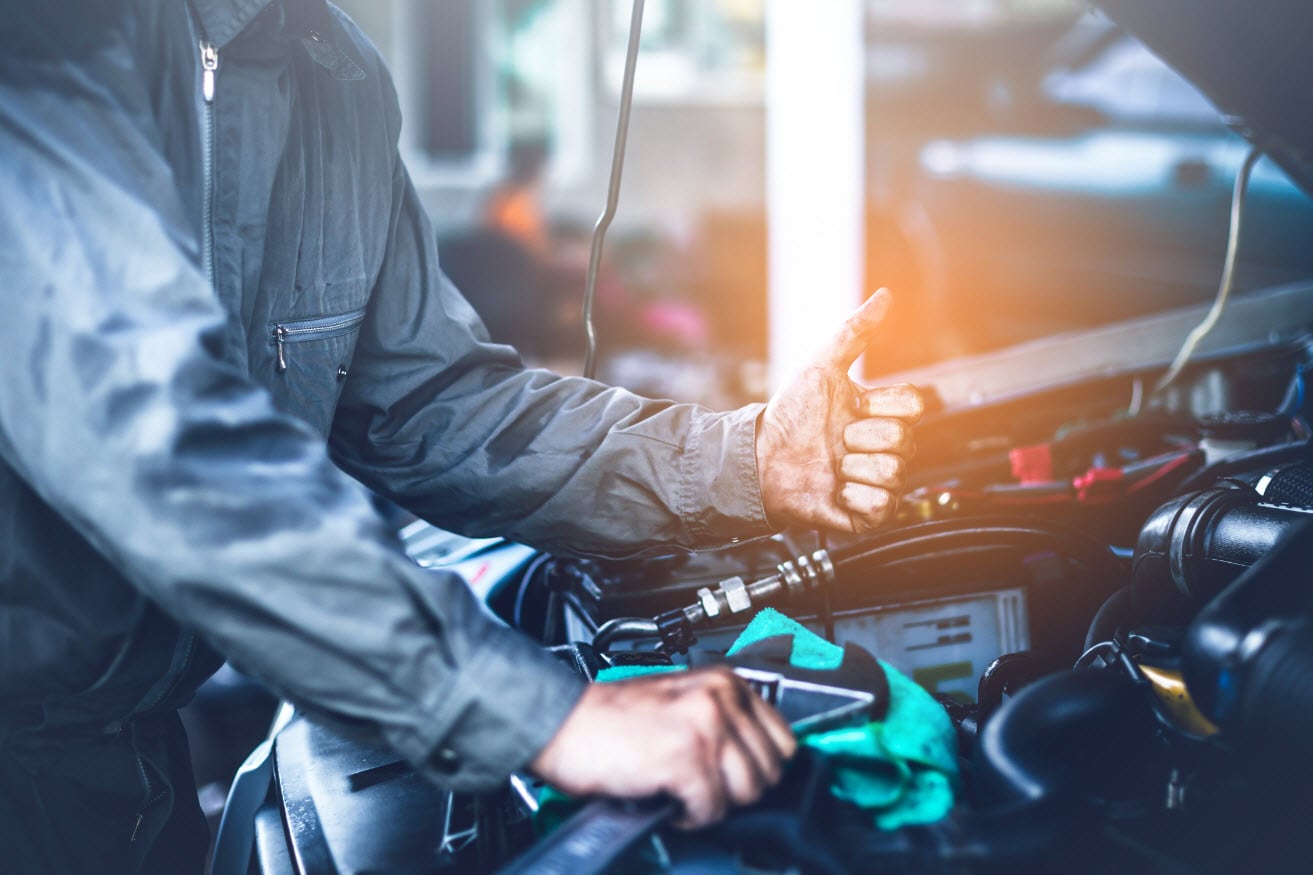 Welcome to the service center at Ray Price Chrysler Dodge Jeep Ram! The very best way to keep your car in the best working condition for years to come is to bring it to a trusted mechanic for regularly scheduled maintenance appointments. Occasionally, further services, auto repairs, and inspections may be needed, if the car experiences a problem. Fortunately, there's one convenient place where you can bring your vehicle to receive these different services.
At our dealership, you'll find a service center staffed by a team of expert technicians who are trained to solve any problem that your vehicle may experience. They'll keep it running smoothly, so it can keep you and your passengers safe on the roads of Mount Pocono, Tobyhanna, Scranton, Stroudsburg and East Stroudsburg.
Regularly Scheduled Maintenance
It's a good idea to bring your car to a mechanic about every six months to receive a regular maintenance checkup to make sure it's staying in good condition. 
These service appointments are designed to be preventative, catching small issues before they can develop into much larger problems.
You'll receive an oil change to keep your engine running smoothly and efficiently, as well as a thorough inspection of all your car's most vital systems.
Our technicians will extensively check your car for worn or damaged parts, making sure that anything that doesn't look quite right is replaced with a brand-new, factory-quality part. 
These parts are the same parts used in the factory to build your car, and are made with longevity in mind. 
We'll also rotate your tires to ensure even wear.
Auto Repairs
Occasionally, you may notice your vehicle making a strange noise, an illuminated dashboard warning light, or some other indicator that something with your vehicle needs to be checked out. 
When you bring your car to our service center, our team can get to the root of the problem and come up with a quick solution. 
You'll get the repairs you need right away, so you can get back on the streets of Mount Pocono, Tobyhanna, Scranton, Stroudsburg and East Stroudsburg.
PA State Emissions Inspections
We offer Pennsylvania state emissions inspections that require a Gas Cap  Analyzer - $34.95, ODB II - $49.95, and Exemption emission - $19.95. 
If  you live in one of the following counties, these laws apply to you: South Central Region, Berks, Cumberland, Dauphin, Lancaster, Lebanon,  Lehigh, Northampton, York, Northern Region, Blair, Cambria, Centre,  Erie, Lackawanna, Luzerne Lycoming, and Mercer.
Schedule Your Service Appointment at Ray Price CDJR
If you're overdue for a maintenance appointment, or you've noticed a problem with your car, it's time for you to make an appointment to come see us. Contact Ray Price Chrysler Dodge Jeep Ram today to schedule your appointment.