If you're considering selling your used car around Mount Pocono, Tobyhanna, Scranton, Stroudsburg, or East Stroudsburg, our finance team is here to discuss how to sell used cars in detail. On this page, you'll find links to different tools, contacts, and articles, each of which are designed to help you locate the best deal for your used car.
Whether you intend to sell to make some extra cash or reduce the rate on your next vehicle, Ray Price Chrysler Dodge Jeep Ram is the place to go!
Selling Your Used Car to a Dealership
Selling your used car to a dealership will help you in several different ways depending on what you want to do after it's sold.
For instance, many people trade in their current vehicle if they plan on purchasing a new one. By doing so, it'll help you get a reduced price on your next model while also giving someone else the chance to enjoy your current vehicle.
You don't have to be searching for another ride to sell your used car, however. Our dealership is happy to buy your vehicle for any reason!
Research Tools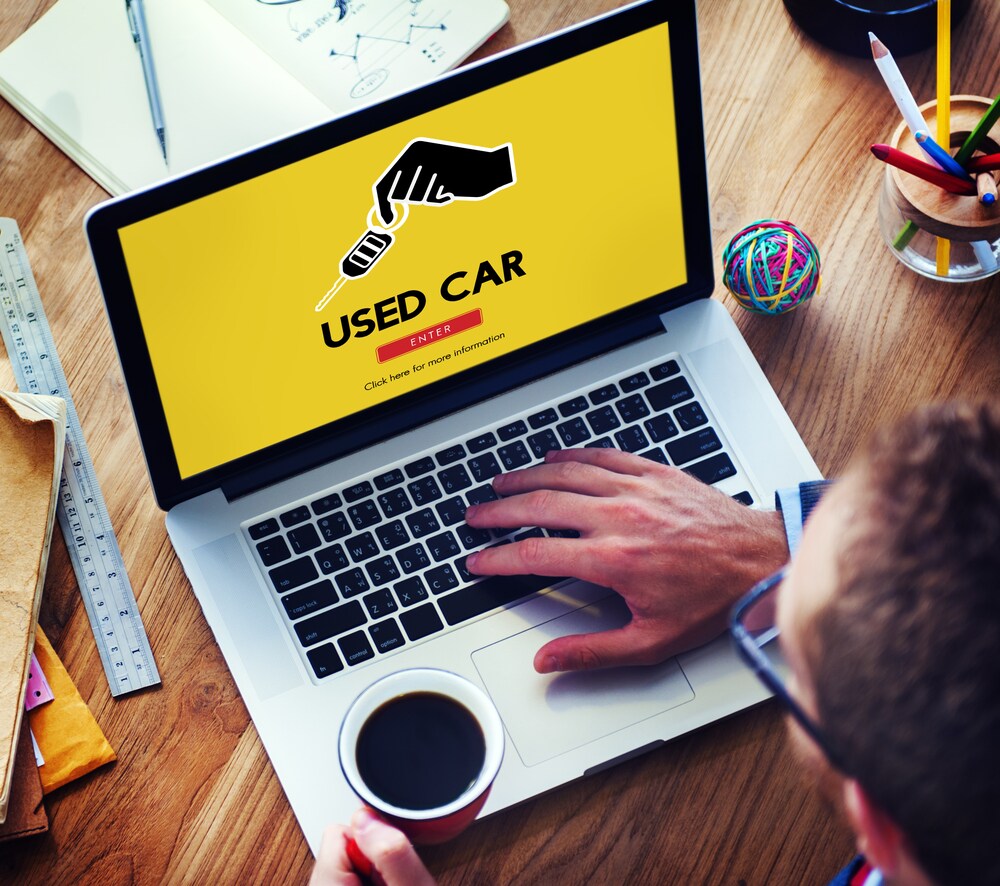 If you want to sell your used car but you're not sure what it's worth, you can utilize a range of helpful online tools to get a better feel for its price point.
Our dealership, for example, has an online trade-in calculator that you can use at any time. All you have to do is type in the specifics of your vehicle, including the year, make, and model. Once this step is complete, we'll provide you with a rough estimate.
Where Do I Sell My Used Car?
Our dealership is the place to go if you want to sell your used car. We have an on-site service facility that can inspect your vehicle before providing you with a concrete value.
If you have questions about selling your vehicle, you can sit down and speak with one of our trusted staff members. They'll address your questions and help you get the best deal possible!
Steps to Selling Your Car

In order to receive appropriate value when selling your car, there's a formula that you'll want to follow. The following 10 steps will help you find a buyer in a short period of time while also reaping the highest reward possible for your model.
Organize necessary documents and paperwork. Before selling any car, you need to make sure that you have the car's title, a vehicle history report, and your own ID and license handy.
 
Do thorough research. Selling a car is more than just picking a figure at random. You have to look at the vehicle's mileage, the wear and tear it has sustained over time, and current market appeal before you set a price. The easiest thing to do is find other models with similar mileage and wear and see what they're selling for. Then, set an asking price that falls within the price range you found while researching models similar to your own.  
 
Calculate the value of your car. You also want to get an estimate for your vehicle's overall value to get a more accurate idea as to how much it is worth.
 
Tidy up your vehicle. The better looking the car, the more likely a potential buyer is to drive off in it. Washing the vehicle, cleaning out the interior, and buffing or re-painting the outside are great ways to spruce up any car.
 
Take your vehicle into the service shop for an inspection. Before selling the car, it should be up to date on all its maintenance needs.
 
Create an advertisement. You want interested buyers to have a full understanding of what your vehicle has to offer. Along with quality photographs, list the horsepower, torque, MPG, interior space, and other relevant specifications.
 
Thoroughly vet different selling options. Perhaps an individual buyer takes a liking to your model and you can make a deal. If not, selling your car at a dealership is also a savvy move.
 
Offer a test drive to interested buyers. Going for a quick cruise will give you a chance to learn about the buyer. It'll also give the buyer a chance to further connect with the vehicle.
 
Consider different selling prices. You certainly have the right to remain firm in your asking price, but if you're eager to off-load the vehicle, a bit of give-and-take will move negotiations along more quickly.
 
Sell your car! Once you've found the perfect buyer or dealership to sell your car to, all you need to do is fill out a few forms and finalize a few details. Then, you can hand over the keys.
Our Dealership Will Help You Sell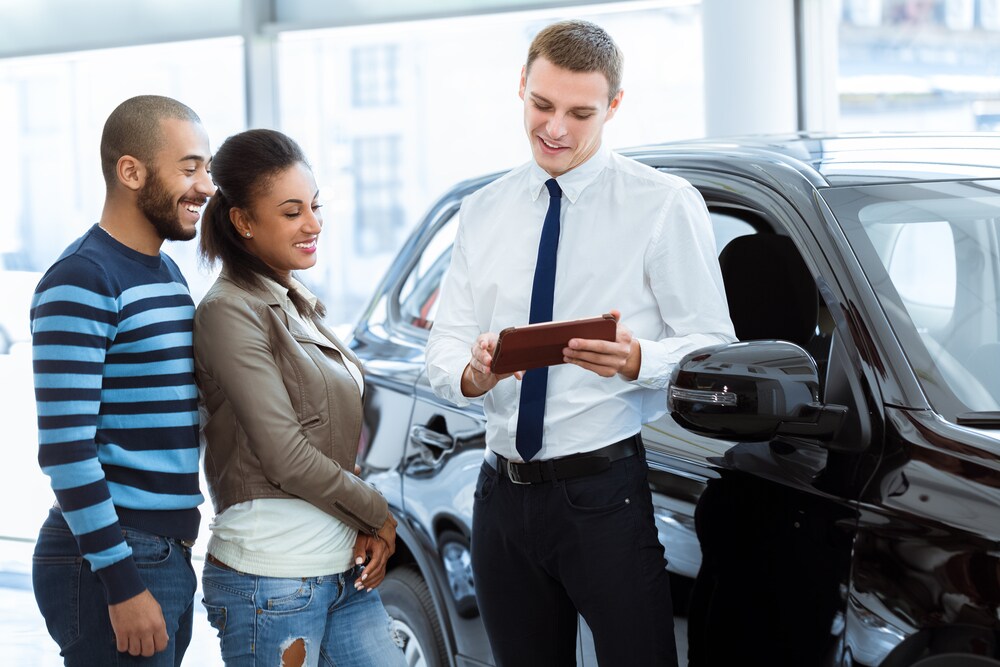 At our local dealership, we've been assisting nearby drivers for many years. Our trade-in process offers up great value no matter the make, model, or year of your vehicle. If you're thinking about selling directly to a private buyer instead of a dealership, we can still lend a helping hand.
Our service center is located on site, for example. If you're about to sell, stop by and we'll quickly execute any needed maintenance, such as an oil change or tire rotation. If your model looks a bit ragged, we can spruce it up for you by washing it, smoothing out any dings or dents, and slapping on a fresh set of tires.
If you have other questions about selling, such as how to locate a lost car title or how to acquire a vehicle history report, come to our financial center. We have advisors on site that understand the intricacies of buying, selling, and financing.
Even if you're just starting the research portion of our car-selling formula, you can check out our pre-owned inventory to gauge the value of your model.
Explore the Links on This Page!
Drivers in Mount Pocono, Tobyhanna, Scranton, Stroudsburg, and East Stroudsburg looking to trade in their used car should start by selecting any of the links on this page. 
You'll receive worthwhile insight and afterwards, you can contact Ray Price Chrysler Dodge Jeep Ram to move forward with the process!