If you're considering selling your used car around Mount Pocono, Tobyhanna, Scranton, Stroudsburg, or East Stroudsburg, this page on how to sell used cars will prove informative. On this page, you'll find links to different tools, contacts, and articles all designed to help you locate the best deal for your used car.
Whether you intend to sell to make some extra cash or reduce the rate on your next vehicle, Ray Price Chrysler Dodge Jeep Ram is the place to go!
Selling Your Used Car to a Dealership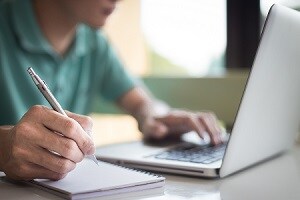 Selling your used car to a dealership will help you in several different ways depending on what you want to do after it's sold.
For instance, many people trade in their current vehicle if they plan on purchasing a new one. By doing so, it'll help you get a reduced price on your next model while also giving someone else the chance to enjoy your current vehicle.
You don't have to be searching for another ride to sell your used car, however. Our dealership is happy to buy your vehicle for any reason!
Research Tools
If you want to sell your used car but you're not sure what it's worth is, you can utilize a range of helpful online tools to get a better feel for its price point.
Our dealership, for example, has an online trade-in calculator that you can use at any time. All you have to do is type in the specifics of your vehicle, including the year, make, and model. Once this step is complete, we'll provide you with a rough estimate.
Where Do I Sell My Used Car?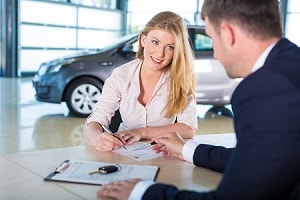 Our dealership is the place to go if you want to sell your used car. We have a service facility on-site that can inspect your vehicle before providing you with a concrete value.
If you have questions about selling your vehicle, you can sit down and speak with one of our trusted staff members. They'll address your questions and help you get the best deal possible!
Explore the Links on This Page!
Drivers in Mount Pocono, Tobyhanna, Scranton, Stroudsburg, and East Stroudsburg looking to trade in their used car should start by selecting any of the links on this page. You'll receive worthwhile insight and afterwards, you can contact Ray Price Chrysler Dodge Jeep Ram to move forward with the process!