Continuing maintenance is the best way to make sure your car continues running well when you're driving around Mount Pocono, Tobyhanna, Scranton, Stroudsburg, or East Stroudsburg, PA. Your car needs regular maintenance to preserve its performance-with the most important regular service task being an oil change.
Our Ray Price Chrysler Dodge Jeep Ram (CDJR) created this insightful hub which will hopefully answer all your oil change questions.
Virtually every driver knows that oil changes are important, but there is still some confusion about how often cars need their oil changed, and what purpose is served by this maintenance task. Here are a few reasons that vehicles need their oil changed on a regular basis, as well as advice for scheduling an oil change near me. 
---
When Should You Change Your Oil?
The long-standing recommendation for oil changes is that the engine oil in your car needs to be changed every 3,000 miles. While this was once true, this rule doesn't apply to newer cars, which offer a higher level of performance and need infrequent oil changes compared to older models.
The best way to determine how often to schedule an oil change near me is to reference the owner's manual for your vehicle. 
Generally, you'll need to have your oil changed every 7,500 miles, but this can change depending on your specific vehicle and the typical driving conditions in your area. 
If you're driving an older model car, it's likely you will need to have your oil changed more frequently than a newer model.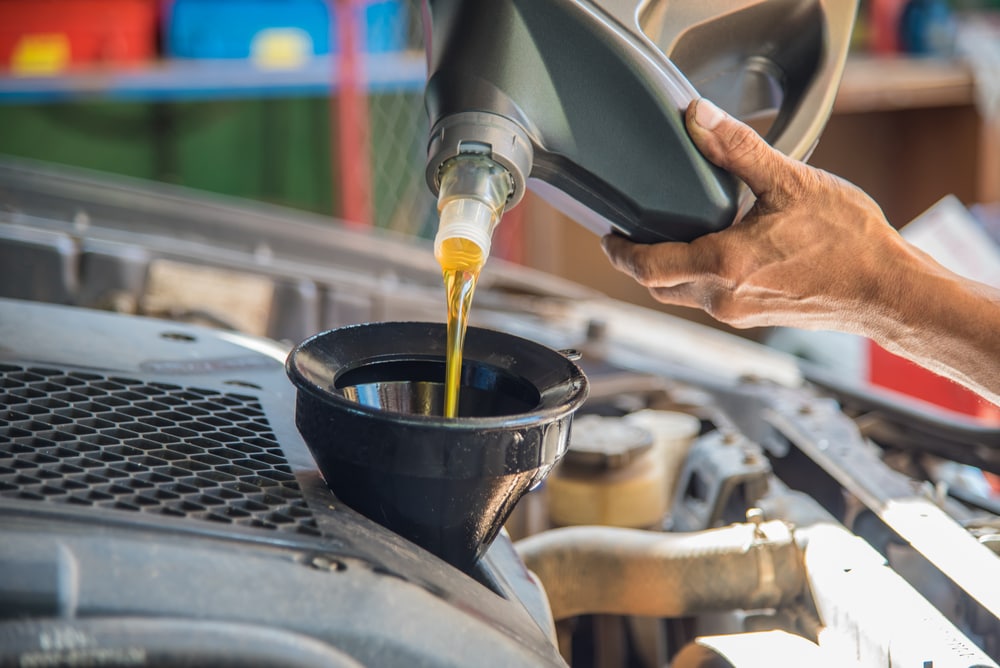 The reason you might need to change the oil earlier than 7,500 miles is because certain models ask more of their engine than other models. If you have a high horsepower car, for example, the engine is working hard to deliver all that power. Ensuring you have fresh, quality motor oil pumping through the motor is important to maintain lasting performance.
The same can be applied to large trucks, as well as SUVs that do a lot of towing. Basically, the more you stress your motor, the more quickly the engine oil will wear down.
One of the benefits of coming to our shop for routine maintenance is the familiarity our technicians will build with your model and your driving habits. So they'll know to swap out the motor oil a bit earlier if you have a model that requires it.
---
Signs You Need an Oil Change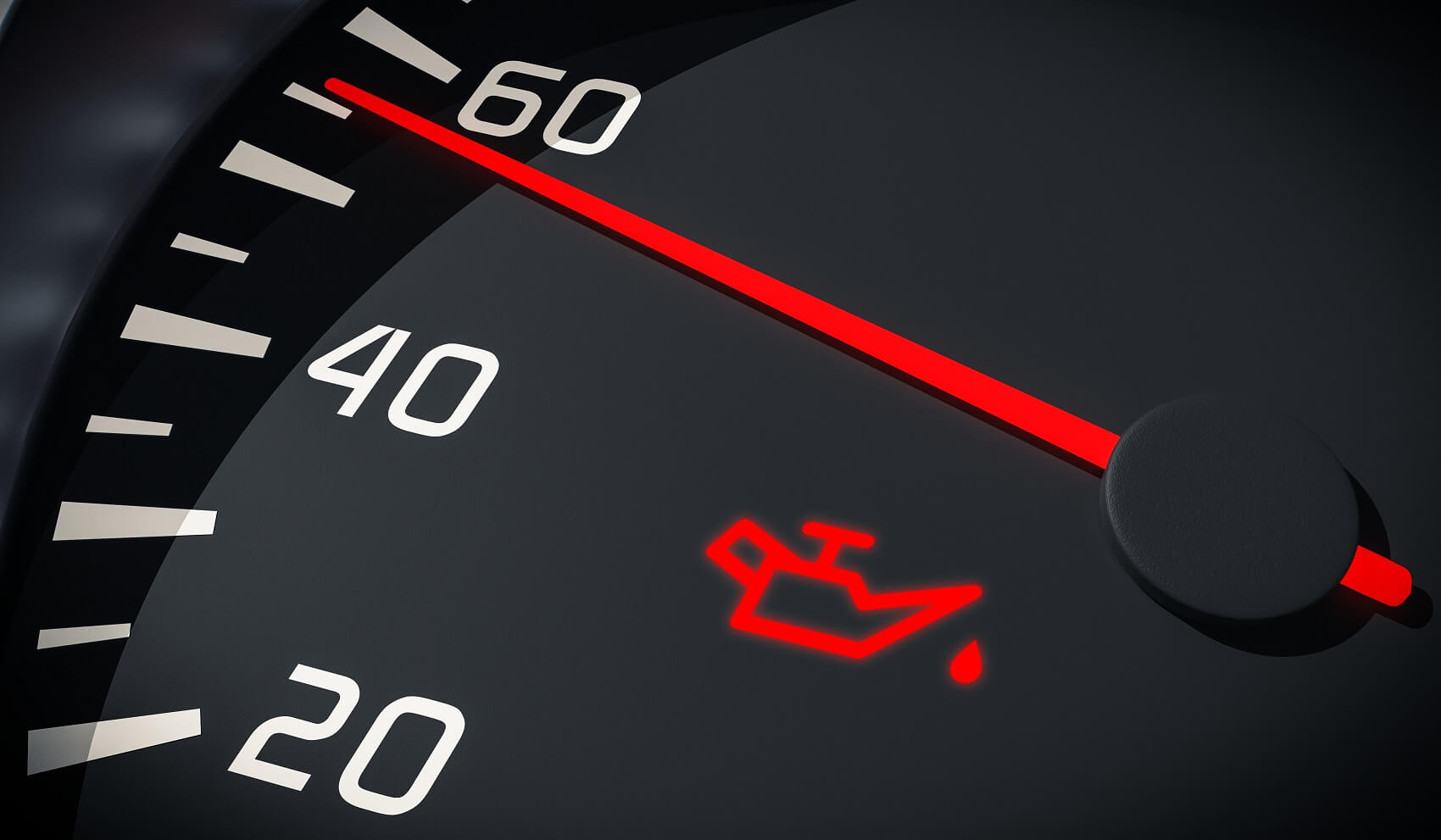 Knowing when you last had your oil changed is the easiest way to predict when your next change should occur. If you aren't sure if your motor oil needs to be swapped out yet, though, you can look out for important signs of wear and tear while driving.
Models using worn motor oil will see a noticeable downturn in performance. Things such as your fuel economy, or acceleration, may begin to diminish as the motor oil loses its effectiveness.
If you see any smoke coming form under the hood, smell burning gas, or hear noises from the engine while driving, you should have your model inspected-it may need motor oil.
Many modern vehicles have an oil change warning light which will appear on the dashboard when a change is needed. You can refer to your owner's manual to see what the dashboard symbol looks like in your particular car.
---
Checking the Oil Level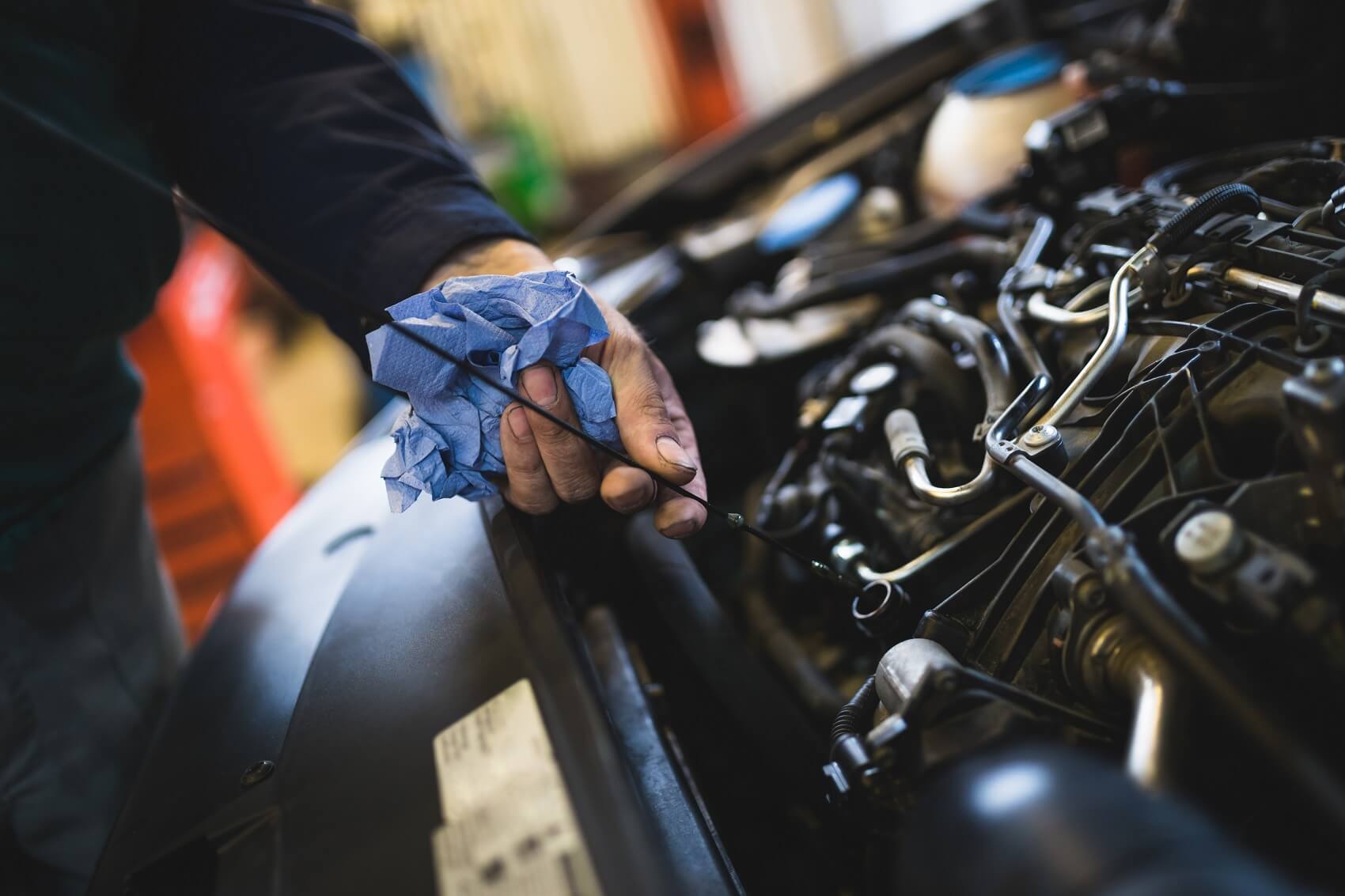 You don't have to wait for our technicians to take a peek at your motor oil-you can do it yourself! Pull out the dipstick under the hood, wipe it off, place it back in, remove it once more, and you'll see just how much motor oil there is, as well as its quality.
If you're between oil changes, it's crucial that you keep track of both the level and quality of your engine oil. 
Regularly checking in this manner will ensure that you always have enough oil in your car. 
It will also allow you to spot dirt and debris buildup, which may mean it's time to schedule an oil change.
Although there are no specific recommendations when it comes to checking your oil level, it's a good idea to check your oil once a month. 
Before you check your oil, read your owner's manual to find out how often your oil needs to be checked, and if your car comes equipped with a dipstick.
---
Type of Oil for Your Car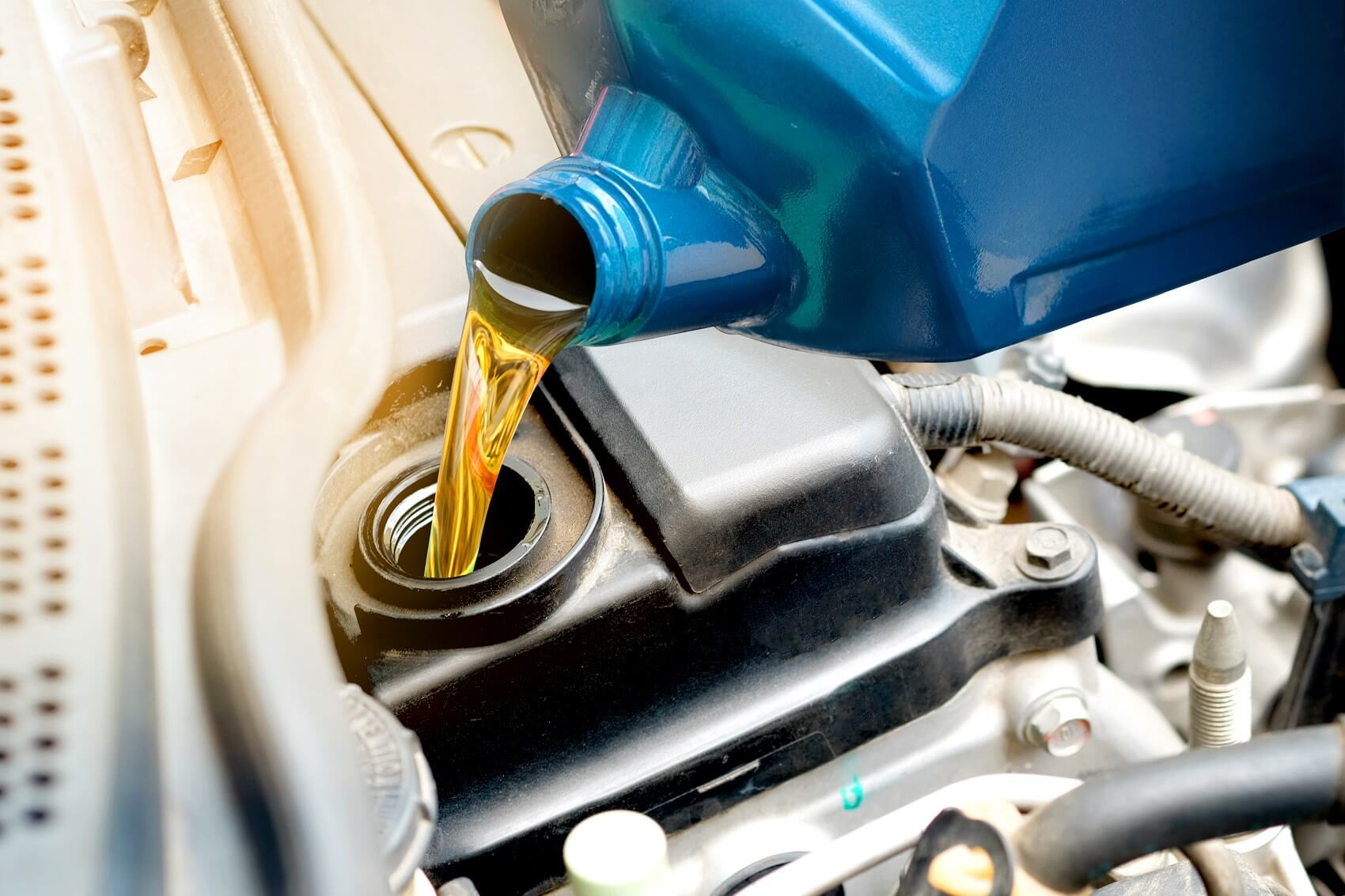 A question many car owners have is what type of engine oil their car needs. This is a worthwhile question because the type of motor oil you have pumping under the hood is going to play an important role in performance, reliability, and more. You can speak with our staff directly if you want to learn more about the types of motor oil.
Here are a few basic insights:
Like many automobiles' maintenance needs, the type of engine oil that you use will largely depend on the age of your car and how you drive your vehicle.
For instance, synthetic oil can be a good choice if you drive in an area with high temperatures. 
However, most vehicles will not need this more expensive oil option. 
If you're not sure what type of oil your car needs, you should get advice from the service and parts department at your local dealership.
---
Schedule an Oil Change near Me
When it's time to schedule an oil change, your best resource is Ray Price Chrysler Dodge Jeep Ram. Providing an experienced team of mechanics at our service center is one of the many ways that we support our customers from Mount Pocono, Tobyhanna, Scranton, Stroudsburg, and East Stroudsburg, Pennsylvania. Our maintenance technicians can change the oil in your vehicle so that you can get back on the road.
Ray Price CDJR also provides a large selection of used and new vehicles, making us your one-stop location for all your automotive needs. Visit us today!