In the market for a tough pickup that will allow you to easily travel through the Stroudsburg, PA, region? Ram trucks provide incredible capability, whether you need a vehicle that can pull a camper to the Delaware Water Gap, a reliable workhorse for your small business, or something in between.
At our Ram dealer near Stroudsburg, Pennsylvania, we have a variety of new and pre-owned Ram pickups in stock. Plus, our in-house auto experts are ready to help you find, finance, and maintain your ideal Ram truck.
Keep reading to learn more about what we have in store at Ray Price Chrysler Dodge Jeep Ram (CDJR), your local Pennsylvania Ram dealer!
---
About Stroudsburg PA
Before we begin moving through the various services offered at our Ram dealership, it's important to discuss the nearby Stroudsburg community, a thriving city that places tremendous emphasis on food, culture, and outdoor entertainment.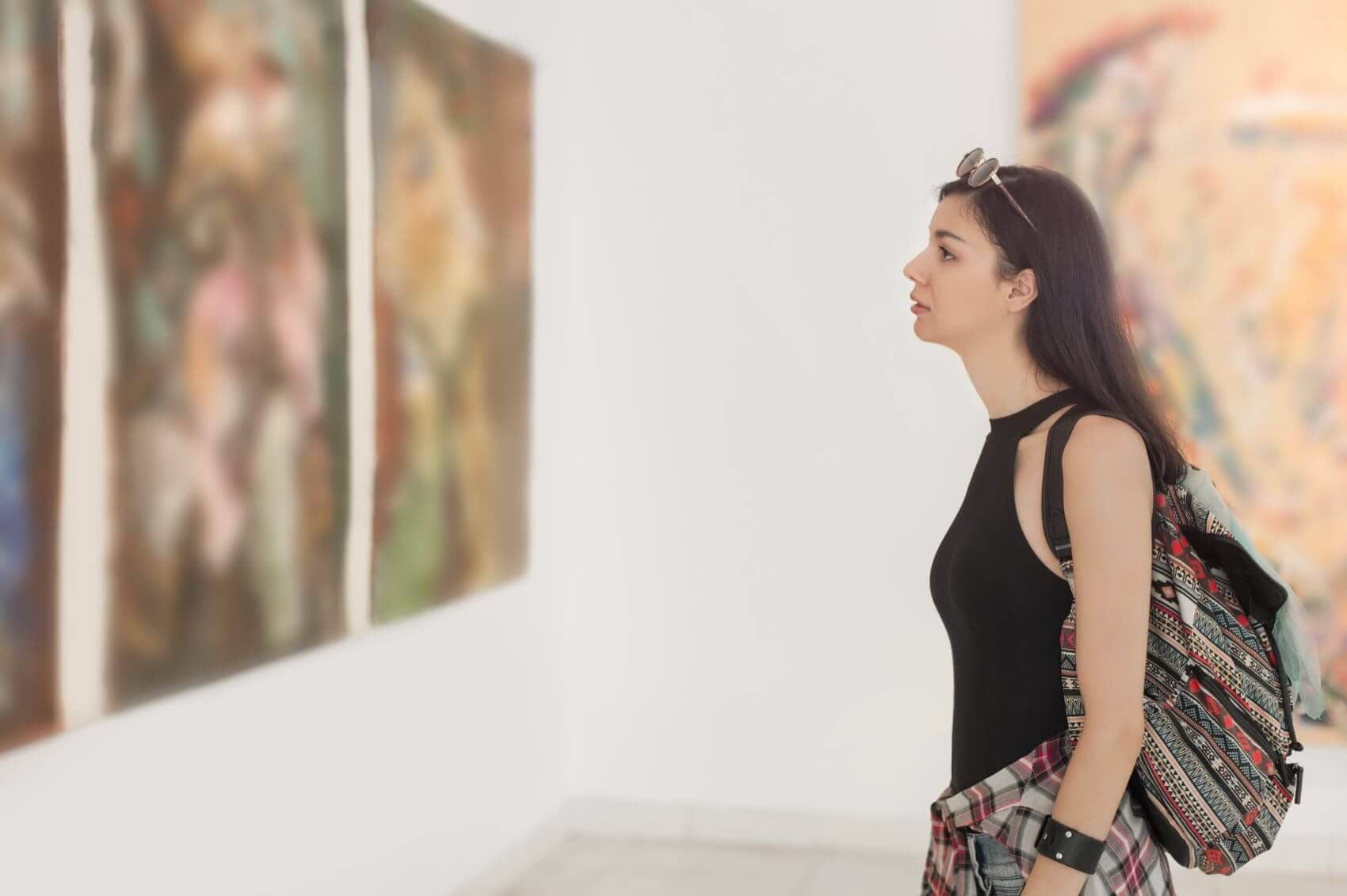 The cuisine offered around town is a delightful mixture of authentic and diverse. One block may house a savory sushi joint, and you may run into the seductive scent of smoked barbeque around the corner.
As you're moving through the Stroudsburg streets, you'll come across regal statues and monuments that honor decorated figures in the town's history. To further explore the culture, there are museums and art galleries galore.
Finally, to enjoy the brilliance of nature, consider taking a hike along one of the trails that weave around the city. Truly, the best way to explore Stroudsburg, PA, is to get your favorite Ram from our inventory.
---
Ram Trucks for Sale Stroudsburg PA
After a light-duty or heavy-duty full-size pickup? Our Ram dealership has many new truck models to shop from. If you want, you can begin browsing through our inventory online. Also, you can get an up-close look at our many available models by walking through our showroom!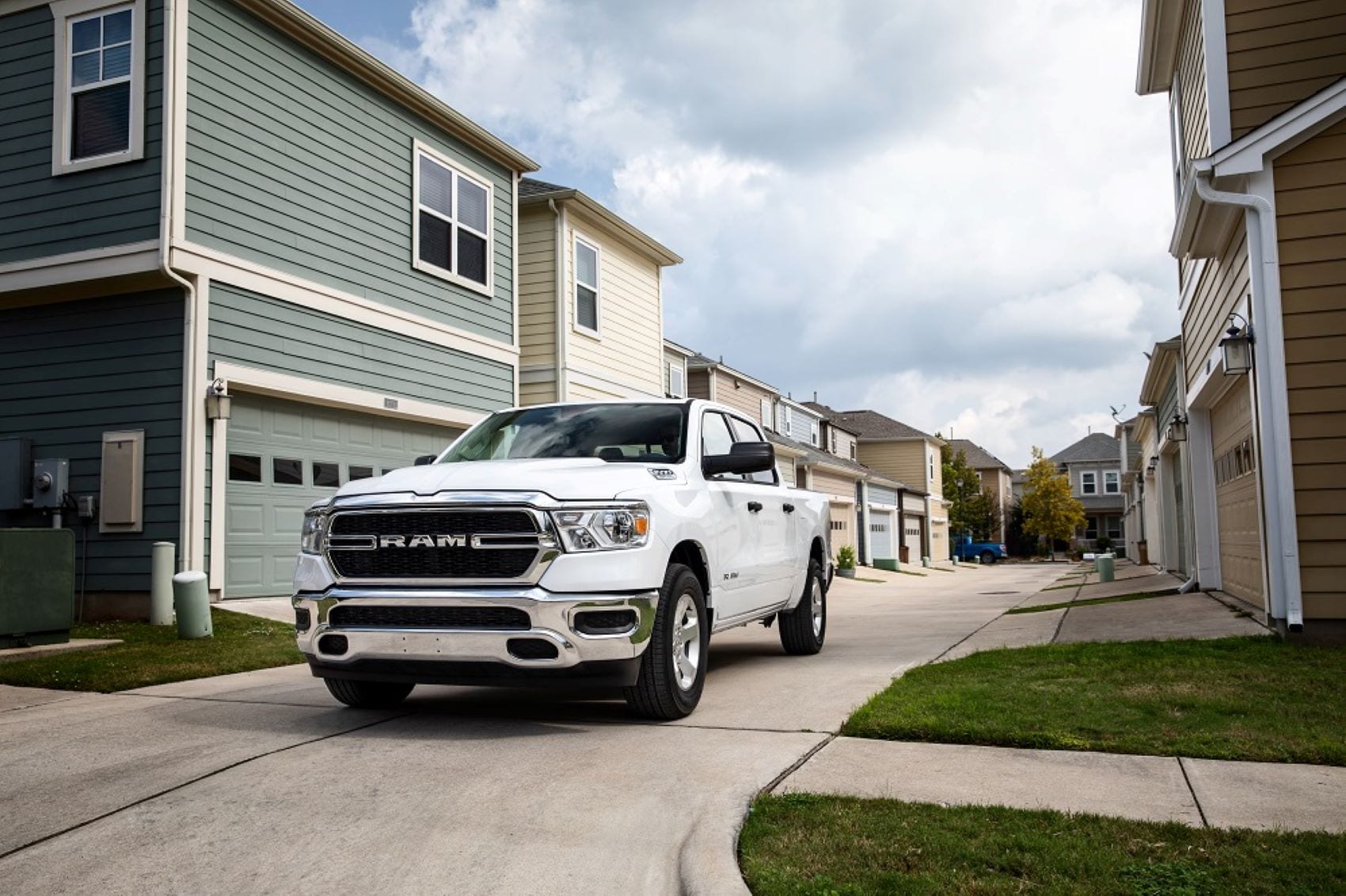 One favorable model you'll come across is the statuesque Ram 1500, which mixes great hauling capability with powerful and efficient engine options. The truck can easily be adjusted to any lifestyle by selecting one of its many trim levels, too. Do you want an upscale, luxurious cabin? There's a trim for that. Prefer an off-roading truck which can take you up the side of a mountain as easily as it can take you to the nearby grocery store? There's a trim for that, too.
Technology has become more prevalent in the Ram 1500 over the years. While most focus on the sublime touchscreen display within the Ram 1500, there's also technology which works to keep you safe and boost performance. Driver-assistance features can help you avoid a collision before it happens. There are also systems which will help you navigate your truck around crowded streets as well as tight parking lots.
For performance, the Ram 1500 comes with optional aerodynamic features which give your truck more stability and composure while moving at high speeds. Really, there's a lot that goes into this magnificent truck. To learn more about it, you can read our reviews and comparisons.
For big-time towing needs, a Ram 2500 or 3500 will pick up what you're putting down with ease. Each of these models showcases immense towing capacity and payload when properly equipped, making them a real joy to use on the worksite.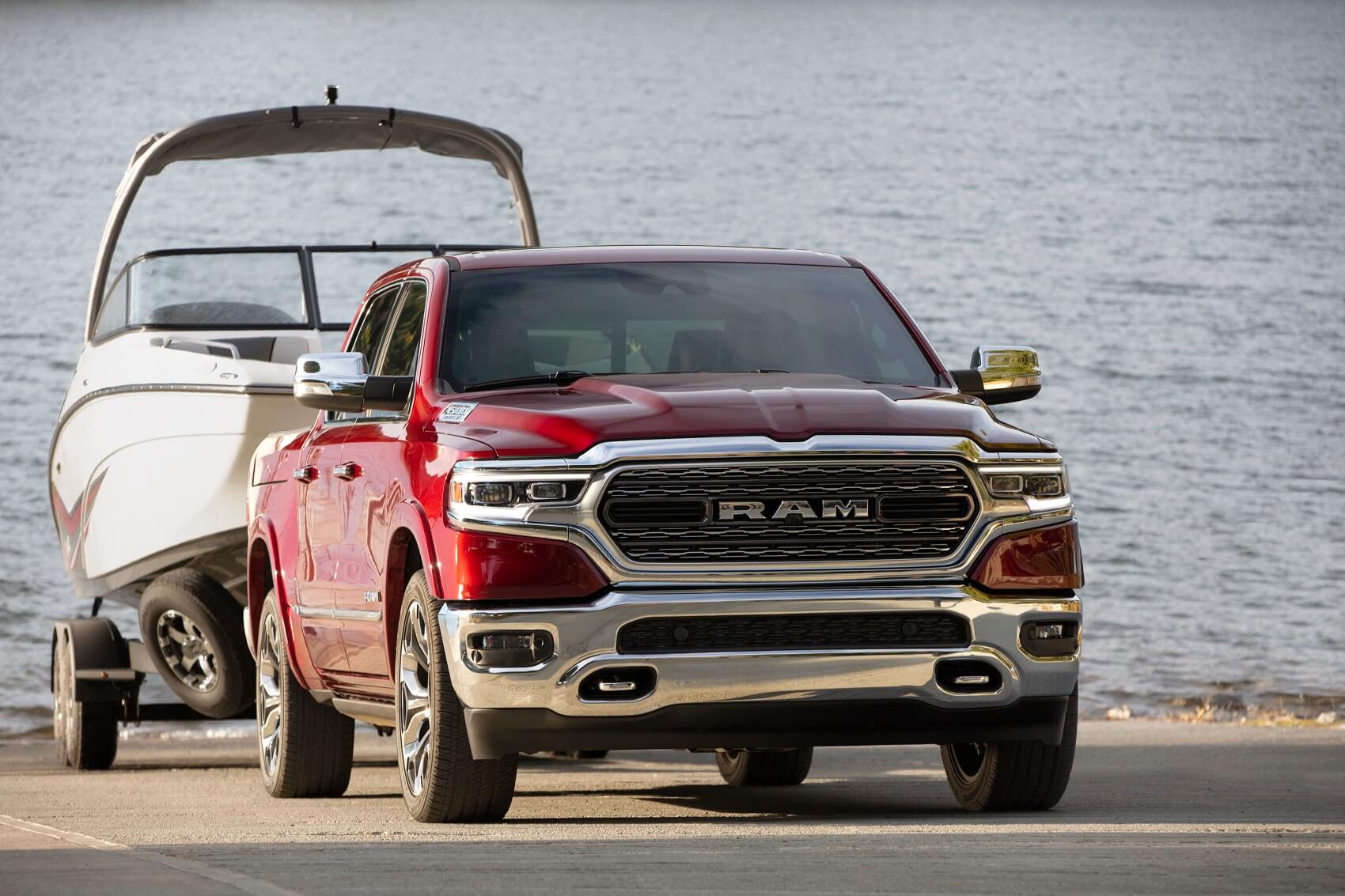 Additionally, they come outfitted with exterior features that make your everyday tasks more convenient. These tasks include loading up the bed with supplies, attaching a trailer to the rear, or unloading cargo.
Multiple bed lengths, cab sizes, and trim levels across models enable you to personalize your vehicle, too. Select a crew cab version, and your Ram can double as a reliable family vehicle. You can manage tough jobs during the work week-and take the whole crew to Dansbury Park or the Schisler Museum of Wildlife & Natural History on the weekend.
How can you begin to tell the difference between these attractive trucks? Coming by our showroom and checking them out in person is certainly an option. However, we know how busy your schedule can be, so we've created online resources that might be a superior solution.
It all starts with our online inventory. If you know which Ram truck trim you want, or which exterior color you prefer, you can place your priorities into the filter. Just hit "submit," and the filter will show you trucks that match your description. If you aren't sure which type of Ram you want, you can take your time browsing through each option. It's possible to compare these models side by side, too.
Additionally, we have reviews and comparison articles that will provide even greater insight. Both rely on objective information to give you a feel for what each Ram truck offers. The reviews tell you more about the truck itself, while the comparisons show you how the truck stacks up to chief competitors from other brands!
---
Truck Financing
There's a Ram brand vehicle for every type of truck shopper, and we like to say that there are just as many opportunities when it comes to financing your Ram as well.
 With our Stroudsburg car financing team by your side, we know there's a payment plan out there that will support your needs now and later down the road.
To find out exactly what this ideal plan is, one of our experts will sit down with you for a face-to-face meeting.
During this time, they'll listen to your preferences, get a feel for your overall budget, and begin to understand the important nuances of your lifestyle.
After compiling this information, they can begin to craft a structure that will make you smile.
If you're thinking about getting a loan, our long-standing relationship with local banks and lenders will come in handy, allowing us to secure you a deal with favorable terms.
Whether you're purchasing a truck for business purposes, need to refinance an existing loan, or are applying for a loan with no credit, our years of experience in the field are your greatest ally.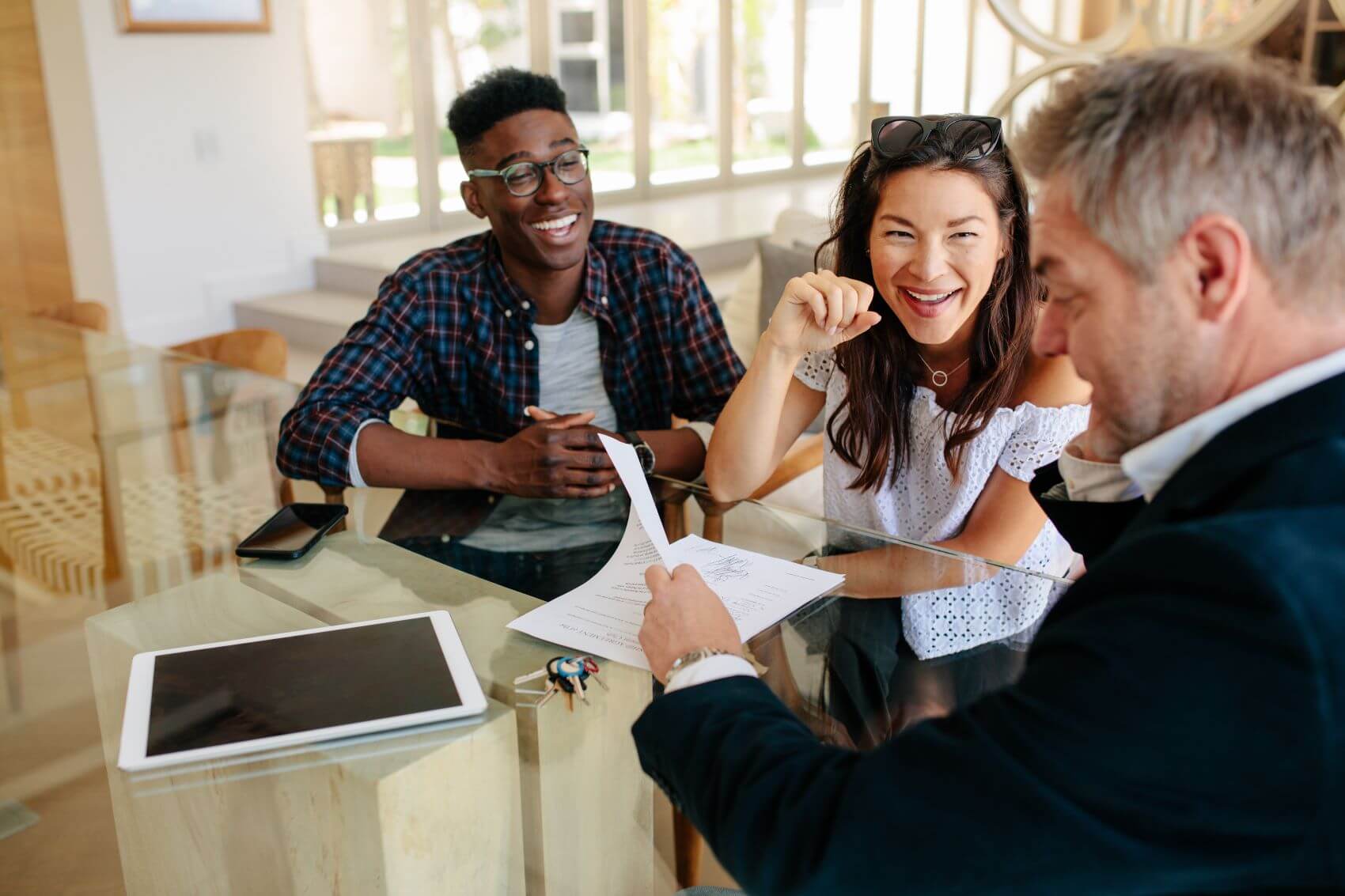 If you want to get started on your own, there are numerous online tools that will allow you to do so. For example, we have the trade-in calculator, which estimates the worth of your current model. If you're set on getting a new Ram vehicle, then the worth of your current model can be put directly toward your next truck. To get a trade-in estimate, all you have to do is fill out some basic information such as the make, model, and model year of your car, as well as the number of miles on it. Even vehicles with a lot of miles will have trade-in value. We're always looking to add to our pre-owned inventory. So, even if you don't think your car is worth much, why not try out the tool? You may be surprised to see the value that pops up!
Additionally, there's the payment calculator that will give you an idea of the monthly cost for your preferred Ram truck. A lot of drivers like to work out their budget before coming to our dealership. This payment calculator is the easiest way to do that. You can adjust the calculator, too, depending on how many months you want to opt for with your payment structure. The calculator also gives you the chance to see which trims of the Ram 1500 best fit into your budget.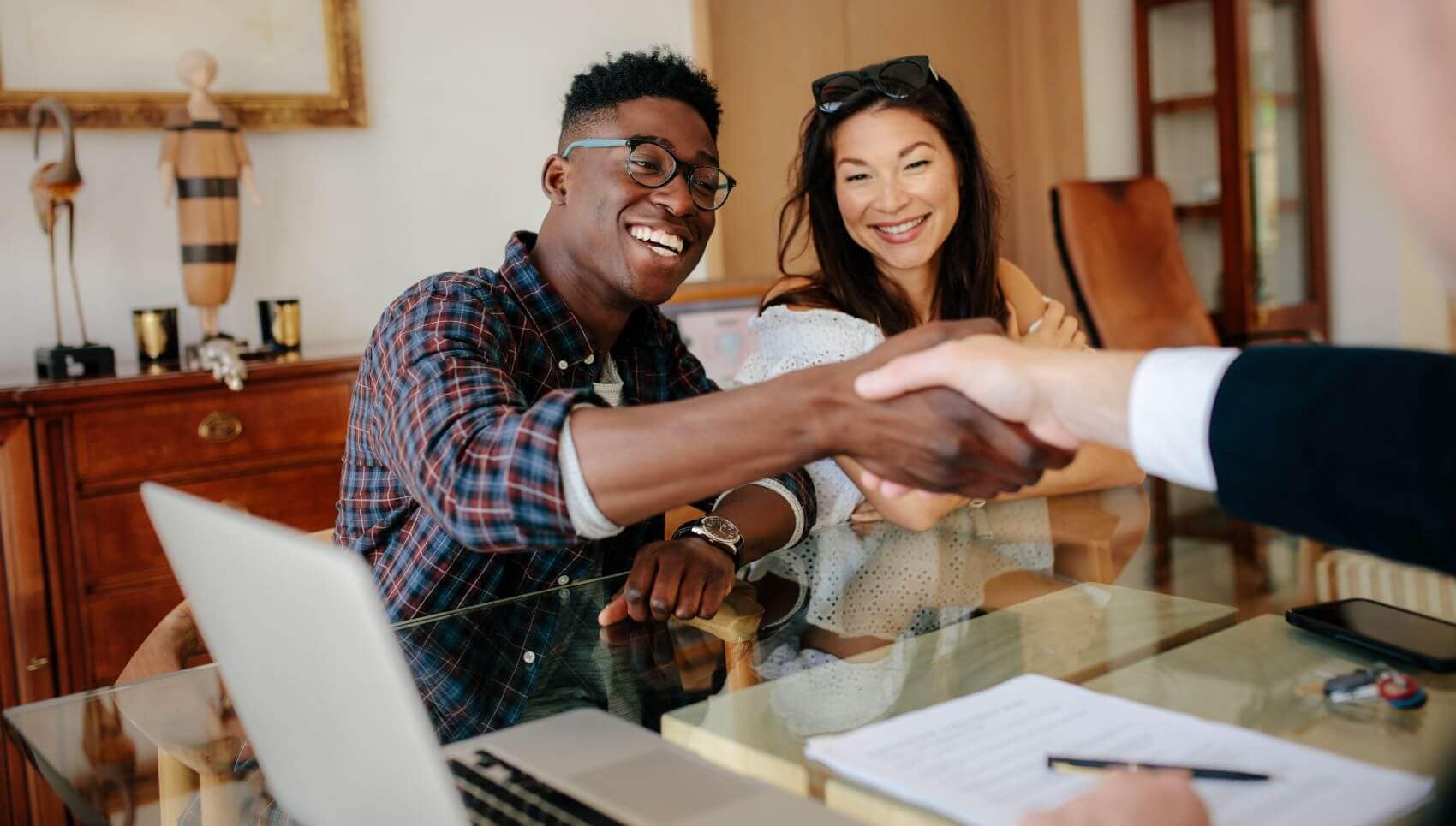 Lastly, we have the pre-approval form that gives our experts needed insight into your background, so they can go about planning a proper payment structure. The questions you'll be filling out in this form are standard, simple, yet very helpful on our end. Our advisors do their best work when they know a lot about you. The earlier they get to know you, the sooner they can begin building the right plan!
So, what might the right plan for you be? Well for many local drivers, the answer is a lease agreement. Leasing is a distinct financing option that allows for short-term and long-term flexibility, while also giving you the chance to enjoy your favorite Ram.
Here are a few things to know about a lease agreement:
Leasing your Ram basically means renting it for a few years at a time.
Once the lease is up, you return the Ram truck to our dealership.
After you've returned the truck, you can consider leasing any new model within the Ram lineup.
Why do so many drivers gravitate to lease agreements? Firstly, we customize the lease to fit your lifestyle. You can adjust the length of the lease easily. Secondly, leasing offers versatility that you can't get with buying. If you want to end the lease early, you can. If you want to trade in your lease agreement early and begin leasing a new Ram, we'll help you do so. If you want to buy your Ram truck at the end of the lease, there's a lease-to-own clause that allows you to do so.
Finally, leasing means you'll always benefit from the latest Ram innovations. Whether it's with new technology, greater capability, or altered styling, Ram is constantly improving their lineup each year. With a lease, you'll drive a new truck right now, enjoy it for a few years, and can then easily switch to a new truck once again after returning your current model!
---
Stroudsburg Ram Service & Repairs
When pulling heavy weight and taking on roads less traveled, routine maintenance for your Ram truck or commercial ride is the key to enjoying its powerful performance for many years to come.
You'll be glad to know that our Ram dealership offers complete car care services for your vehicle.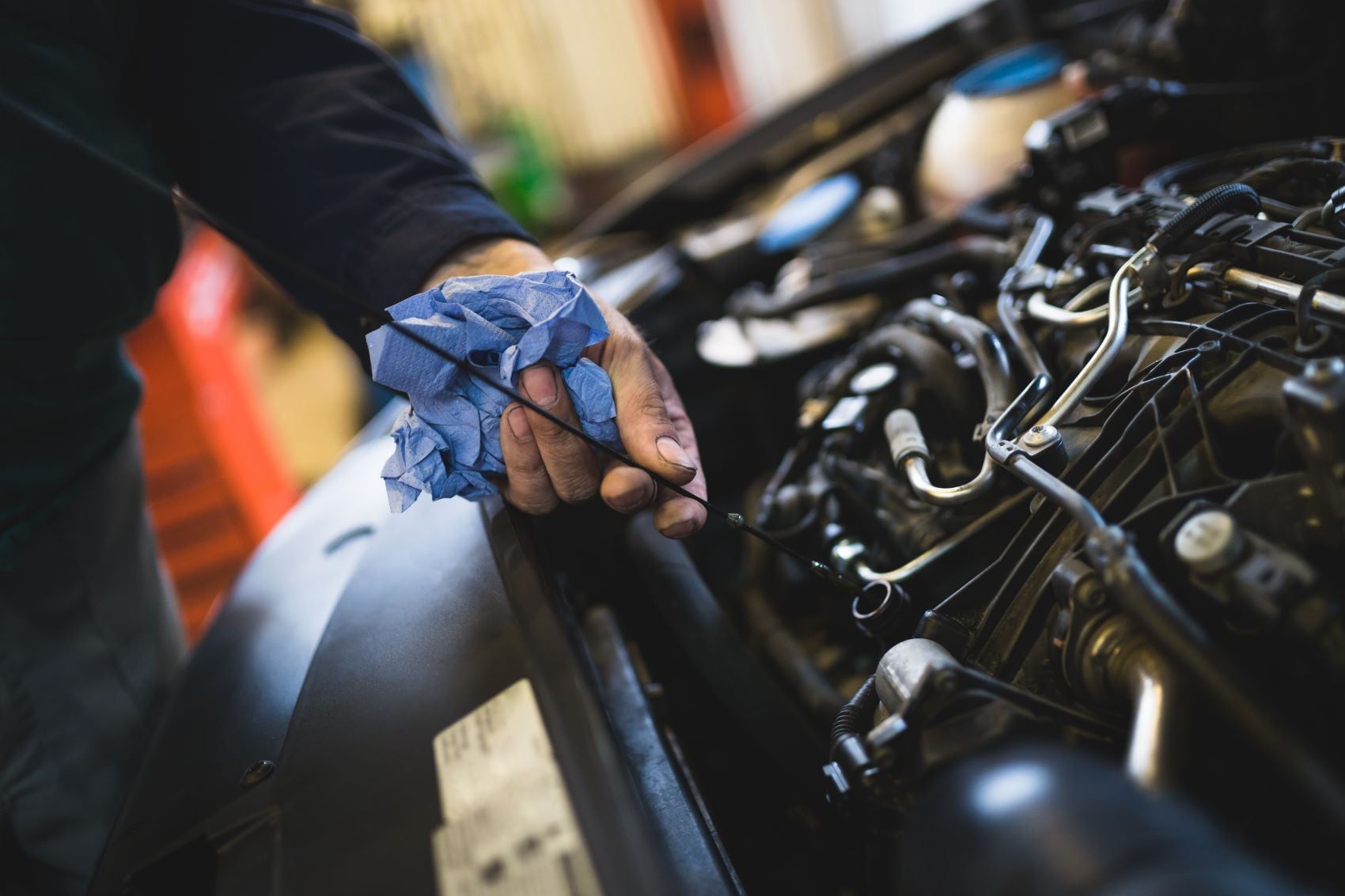 For routine upkeep-such as changing the oil or rotating the tires-as well as more involved repairs when needed, our highly-trained technicians are committed to helping you get the most out of your truck.
These technicians have spent years in the industry, and are fully-certified mechanics with decorated backgrounds. Plus, they'll have the benefit of working with the modernized equipment found in our facility. All of these strengths allow us to deliver care quickly and effectively. We know you have a busy lifestyle and can't go long without a trusty vehicle by your side. For these types of routine procedures, you won't be waiting long before we give you your truck back with a fresh set of tires or some new motor oil!
If you need a particular part to get your vehicle up and running like it's fresh off the factory line, check out our parts center, where we stock pieces designed specifically for your truck. If we don't have a piece available, we'll happily order it and install it upon arrival.
We also have a collision center that will neatly iron out any dents or dings that may have occurred during a fender-bender or collision. If an accident occurred, we'll be sure to inspect the truck's safety and reliability, too! Setting up your visit is simple as well. Just give us a call-or utilize our online scheduler tool.
If you aren't sure when you should be bringing your truck around, no worries! We'll provide a maintenance schedule for you. The schedule will detail all prominent care your truck should be receiving over the years. If you do a lot of off-roading or towing, we'll factor that into the schedule. This way, all you have to do is refer to the maintenance outline and book a visit when notable procedures should be executed, such as a part replacement!
Get Ram Sales & Service near Stroudsburg PA
Located a quick drive from Stroudsburg in nearby Mount Pocono, PA, Ray Price CDJR is your go-to resource for a versatile Ram truck selection and expert vehicle maintenance.
Before you stop by, get ready by scheduling a test drive, get started on financing, or sign up for a service appointment online.
We look forward to seeing you soon-if you have any questions in the meantime, don't hesitate to contact our friendly staff!
Get Directions
* Indicates a required field
Make an Inquiry
* Indicates a required field
Hours
Monday

09:00AM - 07:00PM

Tuesday

09:00AM - 07:00PM

Wednesday

09:00AM - 07:00PM

Thursday

09:00AM - 07:00PM

Friday

09:00AM - 07:00PM

Saturday

09:00AM - 04:00PM

Sunday

Closed