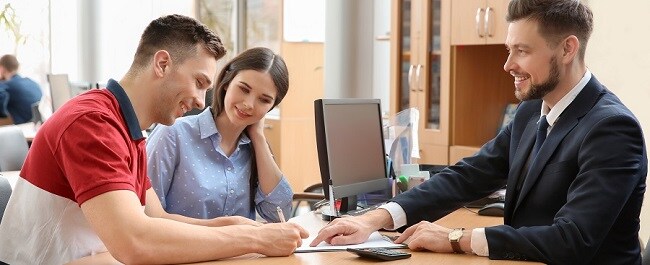 If you're thinking about making a big, exciting purchase, like your next car, you're probably thinking about your credit score. On the outside, the concept of your credit score can seem a little confusing. However, don't worry-the finance team at Ray Price Chrysler Dodge Jeep Ram is here to help!
On this page, shoppers in Mount Pocono, Tobyhanna, Scranton, Stroudsburg, and East Stroudsburg can find all kinds of detailed information about credit scores. Read ahead to learn about what it is, what affects your credit score, and how to make it better!
Related Articles:
What Is Your Credit Score?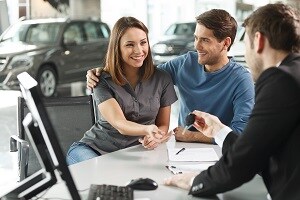 Your credit score is a three-digit number that represents a culmination of your entire credit history. There are many different "credit scores" an individual can have but this three-digit credit score, also known as a FICO credit score, is the most universal.
Your FICO score can be anywhere between 300 and 850. The higher your credit score, the better your credit history is and the more likely you are to receive loans, low interest rates, and lines of credit from credit care companies.
What Affects Your Credit Score?
Your credit score is affected by several different things, such as rent payments and loans. However, transactions aren't the only thing that dictate what your credit score looks like. Your credit score is calculated based on the following criteria:
35% is made up from your payment history, such as payment timeliness
30% comes from how much debt you currently have
15% is based on the length of your credit history, or how long you've had credit
10% is made up of usable credit, or how much credit you have available to you
10% is dictated by how many different types of credit you have, like loans vs. credit card debt
Using these elements of your credit history, you credit score can be calculated to give a brief numerical summary of how reliable you are. This makes it easy for loaners to see if you're a risk without having to look through your whole credit history.
Can I Fix My Credit Score?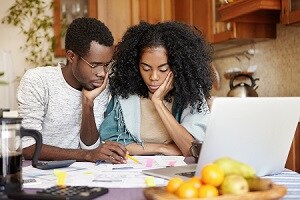 If your credit score is on the low end of the spectrum, there's no need to panic. There are several ways that you can improve your credit score, including…
Make your payments on time
Pay off as much outstanding debt off as you can
Request credit limits but don't exploit them to keep your credit utilization ratio down
Dispute any mistakes on your credit report
Don't open any new credit card accounts
Taking advantage of these tips and creating general good-spending and payment habits will slowly but surely build your credit score back up.
Still Have Credit Score Questions?
We at Ray Price Chrysler Dodge Jeep Ram hope this guide to understanding your credit score gave you all the information you needed. Those in Mount Pocono, Tobyhanna, Scranton, Stroudsburg, or East Stroudsburg who still have credit score questions should give us a call today-our friendly finance experts would be happy to help!