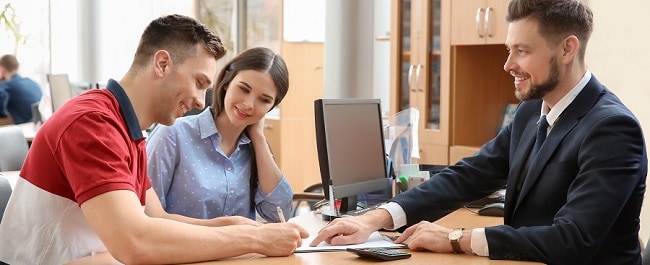 When you're searching for the perfect car for your drives around the Mount Pocono, Scranton, and Stroudsburg areas, you probably also want to make sure that it comes with an auto loan that fits your needs. Luckily, the finance center team at Ray Price Chrysler Dodge Jeep Ram is here to help you get the best loan for you in the Tobyhanna and East Stroudsburg areas.
To help yourself prepare for the financing portion of your car-buying journey, check out our guide that answers the question "what auto loan mistakes should I avoid?"
Not Making a Budget
Before you set out to shop for your next car, it's important to know exactly what you can afford. Knowing your budget beforehand can help you ensure you're getting a loan that works for you.
Keep in mind that your total monthly car expenses should ideally be no more than 20% of your monthly income. So, if you take home the average American income of $3,500 per month, your total car costs shouldn't exceed $700. This includes:
Insurance
Gas
Maintenance
It also includes your monthly payment, which should be no more than 10% of your income. If you bring home $3,500 per month, you should put no more than $350 per month toward your car payment.
Not Knowing Your Credit Score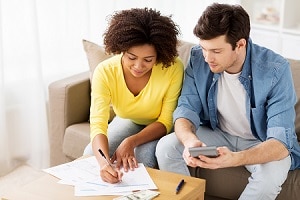 When you're working on securing auto financing, it's important to have a clear idea of your credit score. This number, which falls somewhere between 300 and 850 may play a big part in determining the kind of rate you're able to get on your loan. In general, credit scores are put into one of five approximate categories:
Super Prime: 781-850
Prime: 661-780
Non-Prime: 601-660
Subprime: 501-600
Deep Subprime: 300-500
Knowing where you fall ahead of time will give you a better idea of what kind of financing you may qualify for.
Not Putting Enough Money Down
While it can be tempting to keep more money in your pocket upfront, making a large down payment can actually help save you money over time-and may even help you secure a lower rate.
As a rule, you should put at least 20-25% down on your next car. So, if you're looking to purchase a $20,000 car, you should aim to pay at least $4,000 upfront. Doing this will also help to decrease your overall loan amount, which can lower the amount of interest paid over time with the right loan terms.
Not Utilizing Your Dealership's Finance Center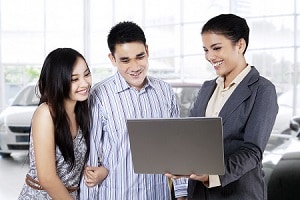 It's important to remember during this process that the finance center at your dealership is a valuable resource. It's made up of a team of professionals who can walk you through every step and answer any questions you have along the way to help you avoid making major loan mistakes.
We'll Help You Avoid Auto Loan Mistakes
The finance team at Ray Price Chrysler Dodge Jeep Ram has built relationships with a large network of lenders in the Mount Pocono, Stroudsburg, and Scranton areas whom they'll reach out to on your behalf to help you secure a rate that works for you.
If you have any questions about other auto loan mistakes you should avoid while car shopping near Tobyhanna and East Stroudsburg, contact our finance team and we'll be happy to help.