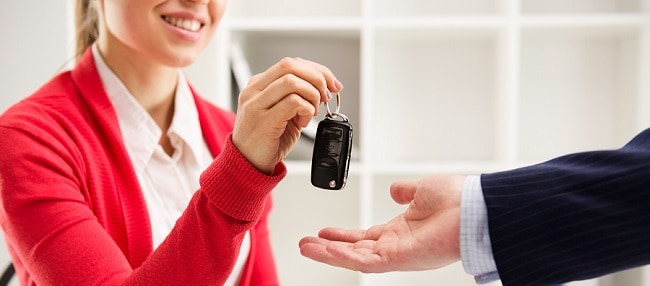 If you have bad credit and you're wondering if you can still get a car loan, you're in luck, because the team at Ray Price Chrysler Dodge Jeep Ram is here to help. We work with drivers from all over the Mount Pocono, Scranton, and East Stroudsburg areas, with all kinds of credit.
Our goal is to help you get behind the wheel of a car you love and out onto the Tobyhanna and Stroudsburg area roadways, so we created this guide for how to get a bad credit car loan.
How to Get a Bad Credit Car Loan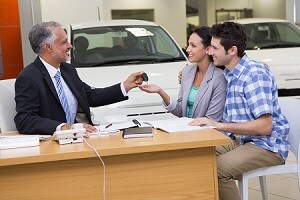 If you're currently working on building or improving your credit, our team can help you secure a bad credit auto loan. We'll start by sitting with you one-on-one to discover what you need from your next car loan. We'll then reach out to the network of local lenders we've built up over our decades in this business to help you get a rate that works.
Our team has expertise in working with drivers with all kinds of credit scores, so we can give you tips on how to improve your score or how to secure a loan that meets you where you are now.
In brief, there are two main things you can do to secure a car loan with bad credit:
Make a larger down payment.
Have a co-signer.
When you make a larger down payment, you're paying off more of your car upfront. This decreases the amount you're asking lenders to loan you, which decreases the perceived risk and may lower your interest rate.
You can also have a co-signer on the loan with you. A co-signer essentially agrees to take on the responsibility of the loan and continue payments if you're unable to. If your co-signer has a good credit score, this may also lower your rate.
Contact our finance center team to learn more about bad credit car loans.
Understanding Your Credit Score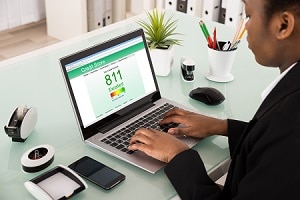 Many people may know their credit score but aren't quite sure what it means. Let's decode it a bit. Your credit score will fall somewhere on a range of roughly 300 and 850. This is broken down further into the categories of Excellent, Good, Fair, and Bad. "Bad" credit tends to fall in the 300-629 range.
Factors that contribute to your credit score include your on-time payments, your credit usage, your credit age, and how many new accounts you've opened recently.
For the purpose of auto loans, this is separated into different categories to help determine rates. These categories are roughly:
• Super Prime: 781-850
• Prime: 661-780
• Non-Prime: 601-660
• Subprime: 501-600
• Deep Subprime: 300-500
In addition to your credit score, many lenders will also consider factors like income, payment history, and accumulated debt and adjust their loan rates accordingly.
Remember that a "bad" credit score doesn't disqualify you from receiving an auto loan. It's just a matter of working with the finance center team to determine your best options for getting behind the wheel.
Learn more about understanding your credit score.
We'll Help You Get a Bad Credit Car Loan
If you need a bad credit car loan in the Mount Pocono, Scranton, or Stroudsburg areas, let the finance center team at Ray Price Chrysler Dodge Jeep Ram help. We'll give you one-on-one attention and walk you through the finance process, so you can get into the driver's seat and out onto the Tobyhanna and East Stroudsburg area roadways.
Whatever your credit may be, contact us to ask how to secure your loan today!