In the heart of the Lehigh Valley is Allentown, one of Pennsylvania's most vibrant, entertaining communities. Allentown is a city with a variety of identities, and is sometimes referred to as Band City USA, Peanut City, and the Queen City.
Whether you want to expand your mind or are looking for family fun, you'll find activities in Allentown that meet your exact needs. If you want excitement for all ages, you can visit the Dorney Park & Wildwater Kingdom. Visitors to Allentown who have a love for automobiles should visit America on Wheels, an exhibit that features a wide range of interesting vehicles.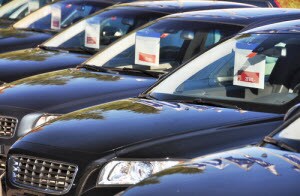 If you're like most people in Allentown, then you prefer to get around the city in an affordable used car, which means you need to start shopping at the right dealership. 
Learn about a few of the benefits of shopping at Ray Price Chrysler Dodge Jeep Ram, the only used car dealer near Allentown, PA, you should visit.
Used Car Buying Resources:
Why Choose a Used Car?
Buying a used car in Mount Pocono, Allentown, and Scranton can be extremely beneficial, particularly if you're looking for a dependable vehicle that won't cost you a great deal of money. 
Anyone who's ready to enjoy the advantages of driving a used car should shop for their next car at Ray Price Chrysler Dodge Jeep Ram.
We're proud to be a used car dealer near Allentown, PA, that offers our customers the high-quality used car selection that they want and deserve. 
Our inventory features an array of used makes and models, helping you to find the used truck, SUV, or sedan that fits your life. 
Visit our dealership, and we can help you find a used model that matches your budget while providing the features that you want.
Take advantage of our used car buying guides to learn more about whether a gently used or certified pre-owned vehicle may be the right fit for you, how to prepare for your purchase, and so much more. 
Used Car Dealer Services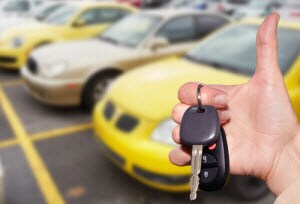 While being able to browse our large used car inventory is the best reason to visit our dealership, another benefit you can receive by visiting us is being able to work with Pennsylvania's finest dealership team.
Our service begins with our sales staff, who can help you choose a used car based on your precise needs. 
With their extensive knowledge of each make and model, they'll discuss with you the features and technology of every car, so you can find the perfect fit.
Once you've chosen a car, you'll be able to work with our outstanding financing department. 
Our finance experts can help you apply for an auto loan with the terms that best match your budget.
After you've left our dealership, our commitment to you continues with our state-of-the-art service center. 
Our service center is staffed by a dedicated team of mechanics and technicians, who use cutting-edge tools to fix any problem in your car. 
From a run-of-the-mill oil change to post-collision repairs, they can maintain your used car, so it always runs like new.
Shop at Ray Price Chrysler Dodge Jeep Ram, and you'll be supported by the best used car dealership staff in the business.
Shop at a Used Car Dealer near Allentown, PA
When you're ready to go for a drive in a reliable used car, you should stop by Ray Price Chrysler Dodge Jeep Ram, your best choice for a used car dealer near Allentown, PA. 
Our team is proud to serve shoppers from Scranton, Mount Pocono, and Allentown, and is ready to provide you with the assistance you need to choose your next used car. Contact us today!