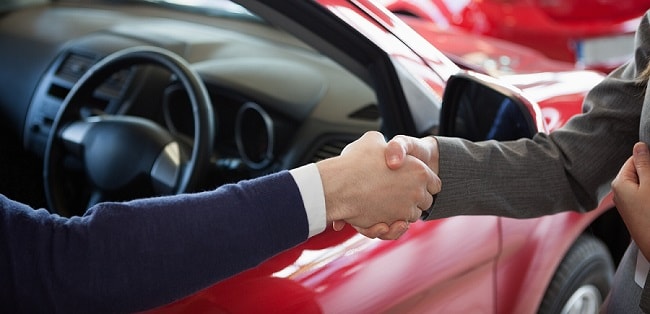 When you've found the used car of your dreams in the greater Mount Pocono or Stroudsburg area, remember that there are three important questions to ask before agreeing to used-car financing:
What's your budget?
What are your loan terms?
What's the used-car history?
At Ray Price Chrysler Dodge Jeep Ram (CDJR), we want to make sure that each and every one of our customers drives off our lot and out onto the Tobyhanna and East Stroudsburg roads with the perfect car and a used-car financing plan that works for them.  
That's why we created this guide for our customers in the greater Scranton area who are beginning the used-car buying process.
1.What's Your Budget?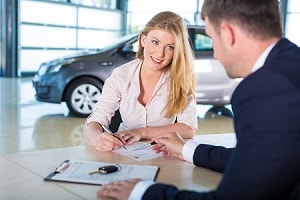 The most important question to consider for any car purchase is how much car is in the budget. The general rule is that your monthly car ownership costs shouldn't exceed 20% of your monthly take-home pay.
So, if you take home the mean average U.S. salary of approximately $3,500 per month, your car expenses should be no more than $700 per month.
Once you figure out how much of that you want to put towards used-car financing, the next step is to work with the finance center to find a loan term that works with your budget.
2.What's your Down Payment, Loan Term, and Interest Rate?
While used cars tend to carry a lower price tag than new cars, used car loans may have a higher interest rate. For this reason, figuring out your loan term is crucial to the used-car financing process.
Generally, a longer loan term will lead to a higher overall cost due to compounding interest. The way around this is to pay more upfront.
A higher down payment sometimes results in a lower interest rate due to decreased perceived risk. Putting 10%-20% down can also mean a lower monthly payment and less interest for a longer loan term, or you can pay more each month and pay off your car sooner.
3.What's the Vehicle's History?
When we say that your monthly ownership costs shouldn't exceed 20% of your monthly take-home pay, this doesn't just refer to your monthly payment. It also includes your regular maintenance and upkeep costs.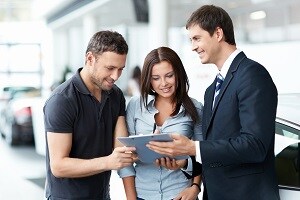 Of course, we guarantee quality with all our used cars, especially our certified pre-owned inventory that has undergone a 125+ point inspection to meet our high standards.
However, due to regular wear-and-tear, cars with more road in the rearview may require more maintenance than those fresh off the assembly line.
Ask to see the vehicle history report (VHR), like one from a service like CARFAX®. The VHR will help you understand what kinds of pre-existing issues you may be inheriting from the previous owner, if any, and give you a better idea of what kind of upkeep it will require.
Ask Our Finance Center
The best way to ensure the best used-car financing is to work closely with our finance team in the Mount Pocono and greater Stroudsburg areas. Putting our Scranton and Tobyhanna neighbors behind the wheel of a great car is what we do best here at Ray Price CDJR, and that includes helping them finance it. 
If you have any additional questions after reading our guide on the three important questions to ask before agreeing to used-car financing, give us a call. Drivers in the greater East Stroudsburg area can contact us directly to begin financing their used car today.