A darn popular debate right now around Mount Pocono, Tobyhanna, and Scranton pits the Jeep Wrangler vs. the Ford Bronco. With the recent return of the Bronco, many are wondering whether this resurrected SUV has the off-roading chops and overall appeal to compete with the Wrangler.
After doing some digging of our own at Ray Price Chrysler Dodge Jeep Ram (CDJR), we feel we've finally found the answer.
The following comparison helps shed some light on the Wrangler/Bronco divide. So, check it out before deciding on your next off-roader around Stroudsburg and East Stroudsburg.
One Massive Difference in Performance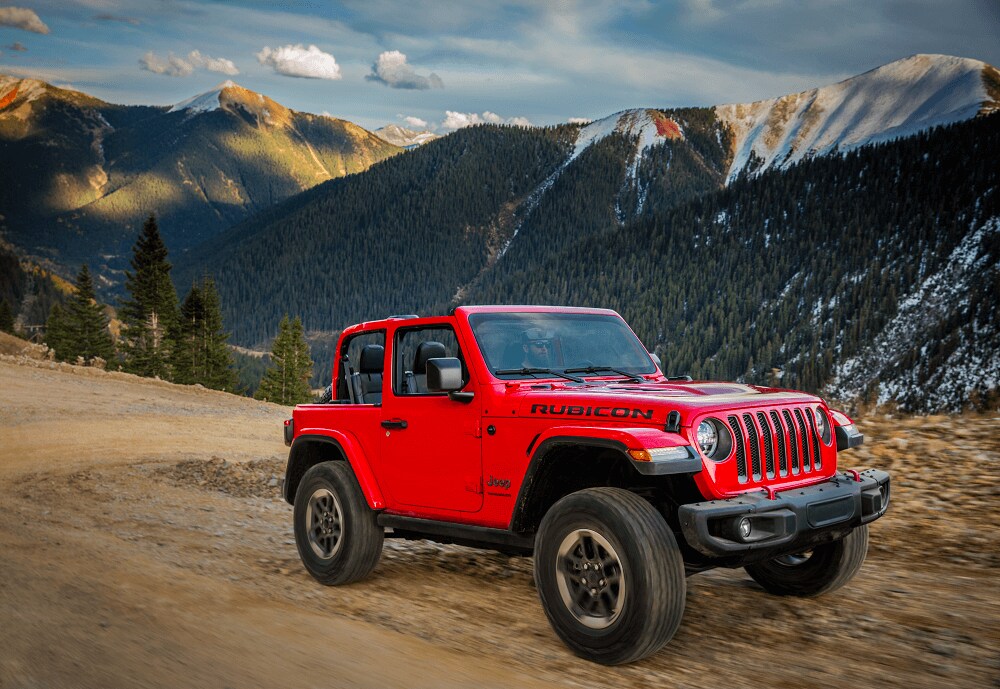 For 2021, there's one massive dividing factor which sees the performance of the Jeep Wrangler pull ahead of the 2021 Ford Bronco.
First, both models do come with a flurry of gas-powered engines. For the Bronco, a 4-cylinder and V6 offering are on tap, with the V6 topping out at 310 horsepower and 400 lb-ft of torque. Jeep offers four gas-powered engines within the Wrangler for 2021 including a pair of V6 options, a turbocharged 2.0L, and a 3.0L diesel option.
So where is this great diving factor? Well, it comes from the Jeep Wrangler, which for the first time ever offers a plug-in hybrid turbocharged powertrain called the Jeep Wrangler 4XE. When you add up all the strength this powerplant can muster, your Wrangler peaks at 375 horsepower and 470 lb-ft of torque. That's just the beginning of it, though.
The Wrangler 4XE has a manufacturers estimated 50 MPGe range, meaning you can travel as much as 50 miles on all-electric power. The total driving range of the model when you pair the electric power with gas-operation comes to a stunning 400 miles. You really won't be sacrificing much power either, as the pseudo-electric Wrangler is expected to move from 0 to 60 MPH in 6 seconds flat!
Exterior Customization

Everyone wants to have their ideal SUV, whether that means two doors, four doors, no roof, or something else. The 2021 Ford Bronco and Jeep Wrangler are masters of personalization. Take the Bronco, for example. Here are a few of the options you have when picking your exterior design:
Soft top
Modular hard top
Dual tops
Th Bronco, like the Wrangler, comes in either 4-door or 2-door guise. So, what are the exterior options for the Wrangler? It's a pretty staggering list:

Zipperless Soft Top
Premium Black or Tan Soft Top
Black Freedom 3-Piece Hardtop
Body Color 3-Piece Hardtop
Sky One-Touch® Power Top
Jeep Wrangler Offers More for 2021 Than Ford Bronco
With more variety offered for both performance and style, the 2021 Jeep Wrangler gets the nod over the Ford Bronco. We'll happily answer more questions about the Wrangler at Ray Price CDJR.
If you want to get right behind the wheel instead, we can arrange a test run through Mount Pocono, Tobyhanna, Scranton, Stroudsburg, and East Stroudsburg.