You can go in a lot of different directions when picking an SUV around Mount Pocono, Scranton, Tobyhanna, Stroudsburg, and East Stroudsburg. So, how do you begin parring down the options?
Perhaps the best method is to compare models straight up, which is what our Jeep Renegade vs Honda HR-V comparison does. Both Jeep and Honda have imbued these vehicles with safety, practicality, and customizability.
At Ray Price Chrysler Dodge Jeep Ram (CDJR), we wanted to highlight the features and specifications that make each of these SUVs unique, so you can pick the right fit for your lifestyle.
---
Renegade vs HR-V: Performance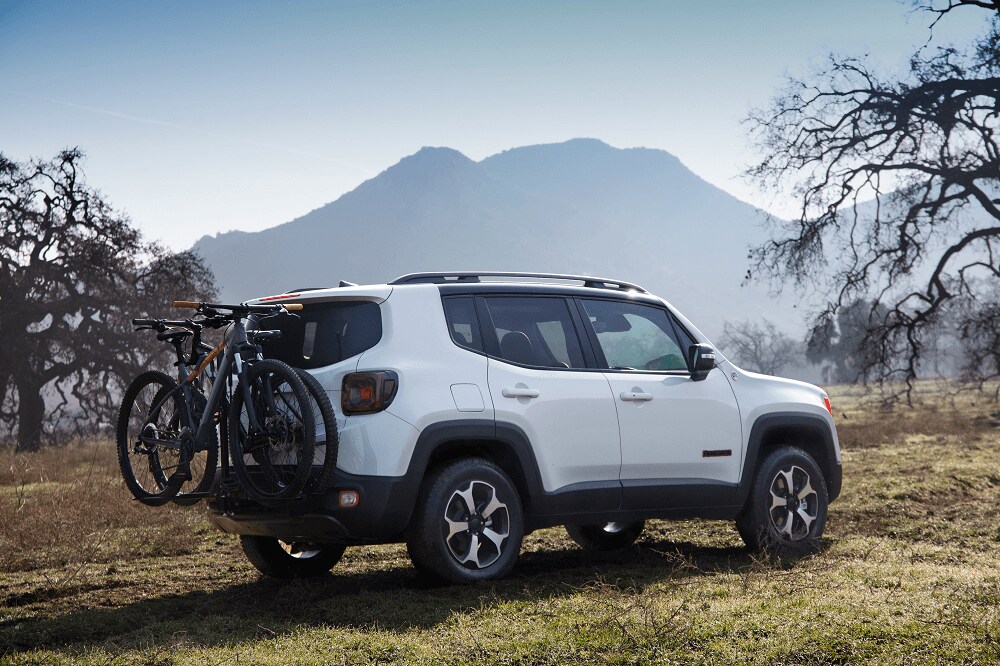 Any way you slice it, the new Jeep Renegade outperforms the new Honda HR-V. To start, Jeep offers a pair of engines in the Renegade lineup, allowing you to tailor aspects of the SUV's performance to your preferences. Comparatively, the Honda HR-V is limited to a single engine, which wouldn't be a bad thing, expect the engine is woefully underpowered.
With Honda, you can expect just 141 horsepower and 127 lb-ft of torque. Either Jeep motor is going to give you more oomph under the hood. The 1.3L turbocharged 4-cylinder makes 177 horsepower and 210 lb-ft of torque, while the 2.4L alternative makes 180 horsepower and 175 lb-ft of torque.
---
Renegade vs HR-V: Venturing Off-Road
It's always handy to have an SUV that can easily trek over dirt roads, muddy fields, or any other sort of off-roading terrain. Jeep has a long history of crafting adventurous SUVs and many of the lessons they have learned are baked into the Renegade. The Honda HR-V, on the other hand, is better left to smoothly paved surfaces.

One of the most prominent off-roading features that separates these vehicles is Jeeps Selec-Terrain® Traction Management system that allows you to manually switch between specific driving modes. Each mode is tailored to a different type of terrain. The options include:
Honda doesn't have a system to compete with this, limiting your ability to travel off the beaten path.
---
Renegade vs HR-V: Creating Space in the Cabin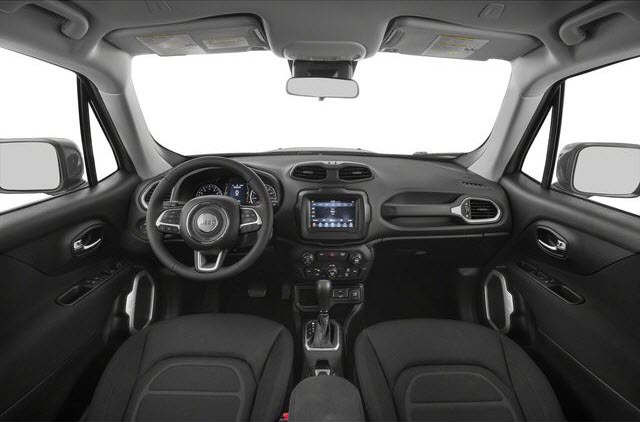 A roomy interior is pretty important to overall comfort as you travel around town or over long stretches of highway. While the SUVs are close, there's more space to stretch out in the 2020 Jeep Renegade than you'll find in the Honda HR-V.
Headroom is a good example. If you or one of your family members are over six feet in height, the Renegade is a good choice because the front headroom measures 41.1 inches and the second-row headroom measures 40.5 inches.
Space is tighter in the HR-V, as front headroom measures either 39.5 inches or 37.6 inches, depending on the trim level. The second row is no better for Honda, with headroom measuring 38.3 inches in each trim.
---
Jeep Renegade Gets the Win Over the Honda HR-V
At Ray Price CDJR, we're always working to keep you in the loop about new vehicles. After a look at the specifications, the Jeep Renegade has quite a few advantages over the HR-V.
If you want, we can help you get behind the wheel of the Renegade around Mount Pocono, Scranton, Tobyhanna, Stroudsburg, and East Stroudsburg!