Making your next car a used car is a great decision. However, as a used car shopper in Mount Pocono, Tobyhanna, Scranton, Stroudsburg, or East Stroudsburg, you probably have a lot of questions going into the used-car-buying process.
One question you likely have is if most used car come with a warranty. We at Ray Price Chrysler Dodge Jeep Ram are here to help. Below, you'll find detailed information that answers this question and more. Ready ahead to get started!
What is a Warranty?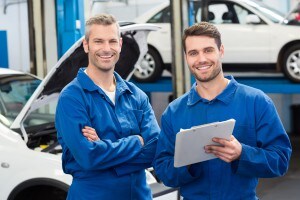 A warranty for your vehicle is an agreement between the manufacturer and the car owner that protects the car owner from having to pay for defects in the vehicle. For example, if something in your vehicle breaks within a certain pre-set amount of miles or years, the manufacturer will pay for the damaged parts to be repaired and/or replaced.
Warranties can also include a variety of other things depending on the make and model that you buy. Some include a certain amount of pre-paid maintenance visits and other include complimentary 24/7 roadside assistance.
Quick Answer
The short answer to this question is no. Most cars do not come with a warranty. However, this shouldn't deter you from considering a used car for your next vehicle purchase. You have many options that will result in you taking home both a pre-owned vehicle and a warranty.
Your Many Used Car Warranty Options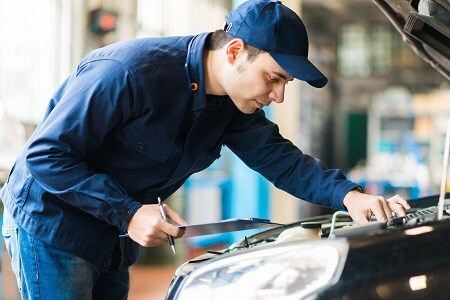 When you're buying a used car, you have plenty of options in terms of acquiring a warranty to protect both your vehicle and your investment. Your first option is to consider used vehicles that still have some of their original warranty left. Many like-new used vehicles have warranties that can be transferred from one owner to another.
For example, if you find a 2-year-old Chevy Malibu that has 20,000 miles on the odometer. When this vehicle was brand new, it had a warranty that covered it for five years or 60,000 miles, whichever came first. When you buy it and transfer the warranty, it'll cover you for three years or 40,000 miles. So, you won't get the whole warranty, but you'll still get some of it.
You can also consider purchasing a certified pre-owned vehicle. These vehicles are pre-owned but go through a rigorous quality assurance process to ensure that they're in top-notch quality. The best part about these pre-owned vehicles is that they come with warranty coverage.
Your third option for protecting your next pre-owned vehicle is to purchase what's commonly known as an aftermarket warranty. These warranties are available through most dealerships, but you can go directly to some aftermarket insurance providers and secure your warranty that way.
Still Have Used Car Questions?
We at Ray Price Chrysler Dodge Jeep Ram hope this guide to used car warranties gave you all the information you need to confidently dive into your used car search. Shoppers in Mount Pocono, Tobyhanna, Scranton, Stroudsburg, and East Stroudsburg that still have questions should give us a call today to learn more!