---
Sometimes, you need a commercial truck to accommodate your business and the many jobs that spring up each day. Ram is at the forefront of commercial models.
Drivers and business owners seeking the right model can quickly find Ram commercial trucks for sale near Stroudsburg, PA, by coming to Ray Price Chrysler Dodge Jeep Ram.
Not only do we give you the chance to consider different Ram trucks in person or online, but we also have a helpful financial center and a service shop with Ram-specific parts. Our dealership is always working to provide the best experience for locals such as yourself! 
---
Get to Know Some Ram Commercial Trucks
Each Ram model comes with time-tested strength, durability, and toughness. No matter the job your business requires, you can trust a Ram truck. To see specifications and features for each available model, begin browsing through our Ram commercial truck inventory.
If you stop by in person, one of our staff members will be happy to guide you around the showroom. As you move from truck to truck, they'll provide insight and answer any questions you might have.
One of the commercial trucks you can consider is the Ram 2500. With various trim levels and packages to choose from, you can create a Ram 2500 that caters to your business.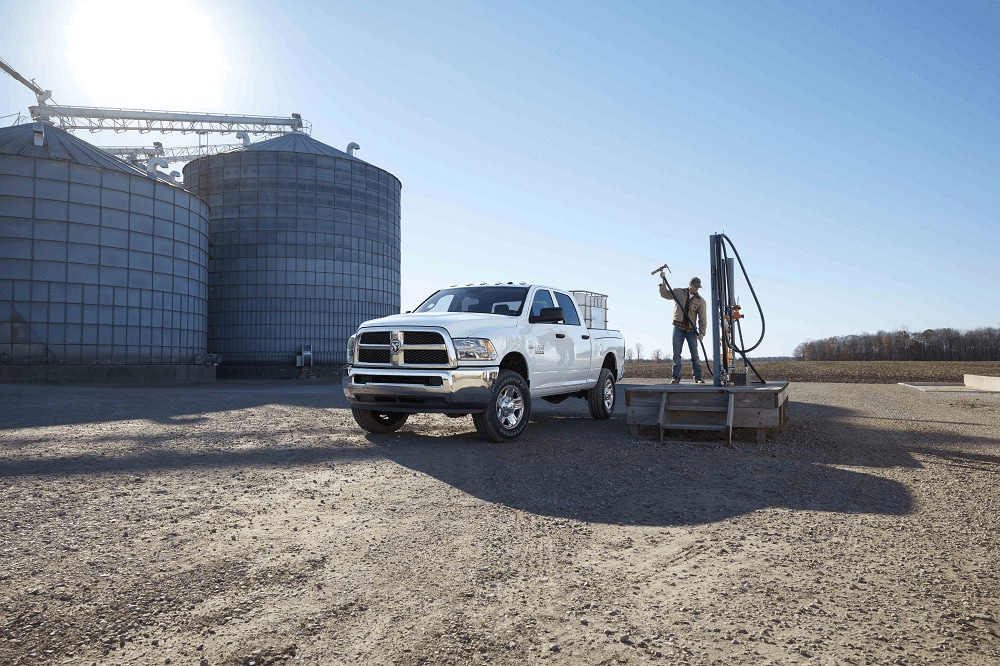 The power of each Ram truck continues to grow as you move from the Ram 2500 to the Ram 3500, eventually reaching the imposing Ram 5500.
Each model offers a different output in terms of torque, towing, and payload. A few common benefits they share include off-road capability, accommodating cabins, helpful bed features, and the latest driver-assistance technology.
Ram makes it easy to customize each of these trucks, too. In addition to offering various packages and accessories, there are a range of trim levels to consider. Each trim retains the core capabilities of the commercial truck yet adds a unique list of features. So if you want a commercial vehicle with an advanced infotainment system, extra-comfortable seats for those long commutes to a work site, or driver-assistance safety features to help you navigate crowded areas, there's a specific trim level out there for you!
While they may not be trucks, other Ram commercial models you might consider include the Ram ProMaster and the Ram ProMaster City.
---
Commercial Truck Financing near Stroudsburg, PA

We're always happy to talk about financing. At our financial center, an expert will take the time to learn about you and your business. Once they have a better understanding of what you want, they can begin building an appropriate plan.
If your business is looking to buy a fleet of Ram commercial trucks, we may be able to put together a special deal. If you're considering leasing, we'll happily arrange a structure that fits your needs.
To make the process easier, we have online tools, such as the pre-approval form, that you can utilize right now. This form is a way for our financing advisors to get to know you and your business a little better. The form just requires some basic information and can be filled out and submitted at any time.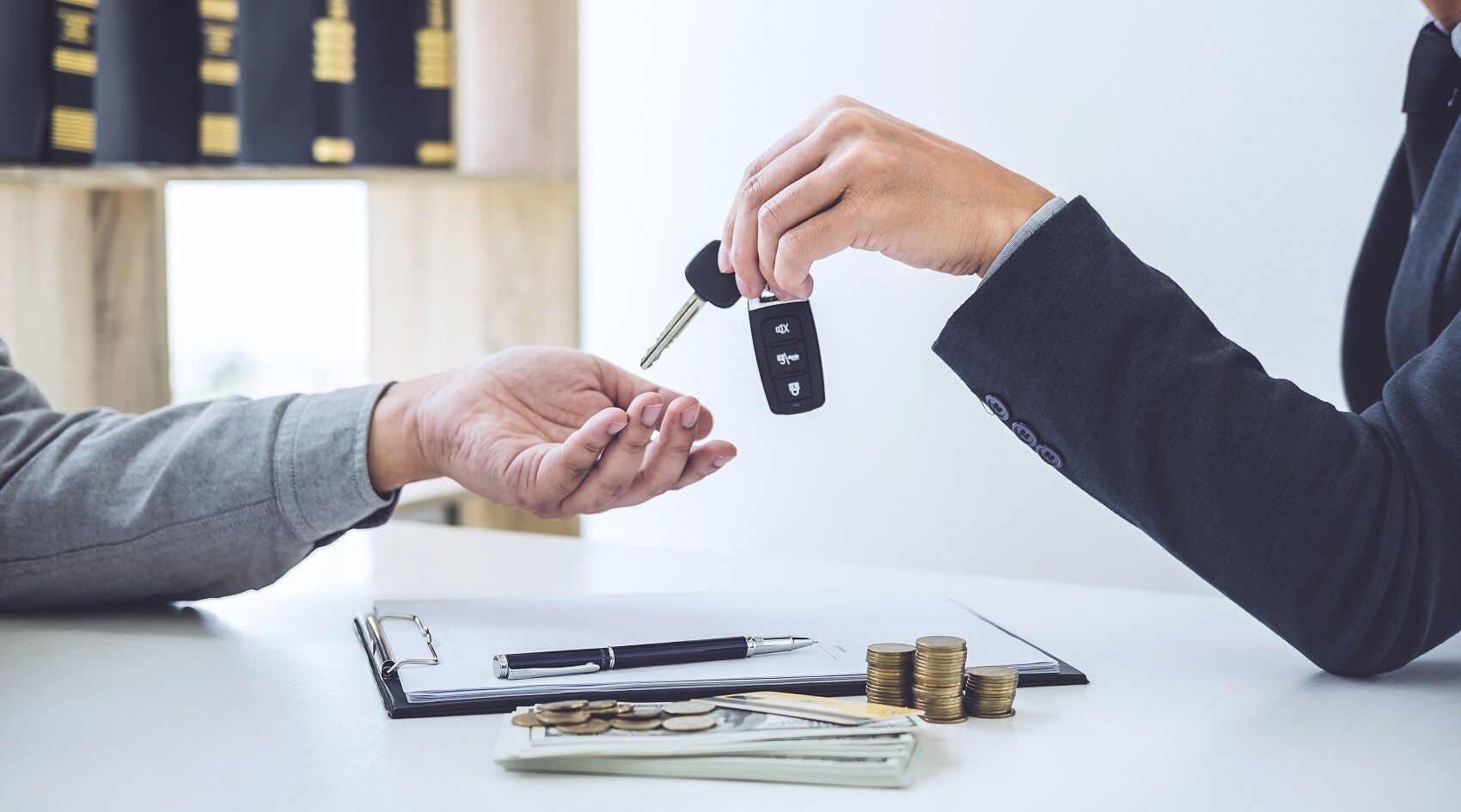 Another specific advantage we offer to individuals or companies seeking a commercial truck is the Commercial Financing and Tax Savings Plan. A few of the benefits this plan will provide includes:
Competitive rates and terms for the commercial truck you're interested in
Seasonal and highly customizable payment options
TRAC lease financing which allows for on-the-spot adjustments to terms, lengths, and residuals
A commercial line of credit that allows you to pump more capital into your business
Upfit financing for Ram commercial truck bodies such as the 3500, 4500, and 5500
IRS Section 179 and bonus depreciation 
---
Service for Your Ram Commercial Model
Commercial trucks require specific maintenance that our service center can provide. We have departments, parts, tools, and more that are geared toward your specific vehicle. Additionally, our certified technicians have years of experience dealing with heavy-duty trucks.
So, as you put your truck through the regular stressors of towing and hauling, a few parts are bound to wear down over time. Our parts center should be your first thought when you need anything from a new set of tires to a new battery or some updated brake pads. We have pieces which fit specifically onto your Ram truck, right down to the trim level and model year. If there's a specific part your commercial model requires and we don't have it currently in stock, it won't take long for us to order it thanks to our extensive Ram dealership network. We'll let you know when the part arrives and install it when it does.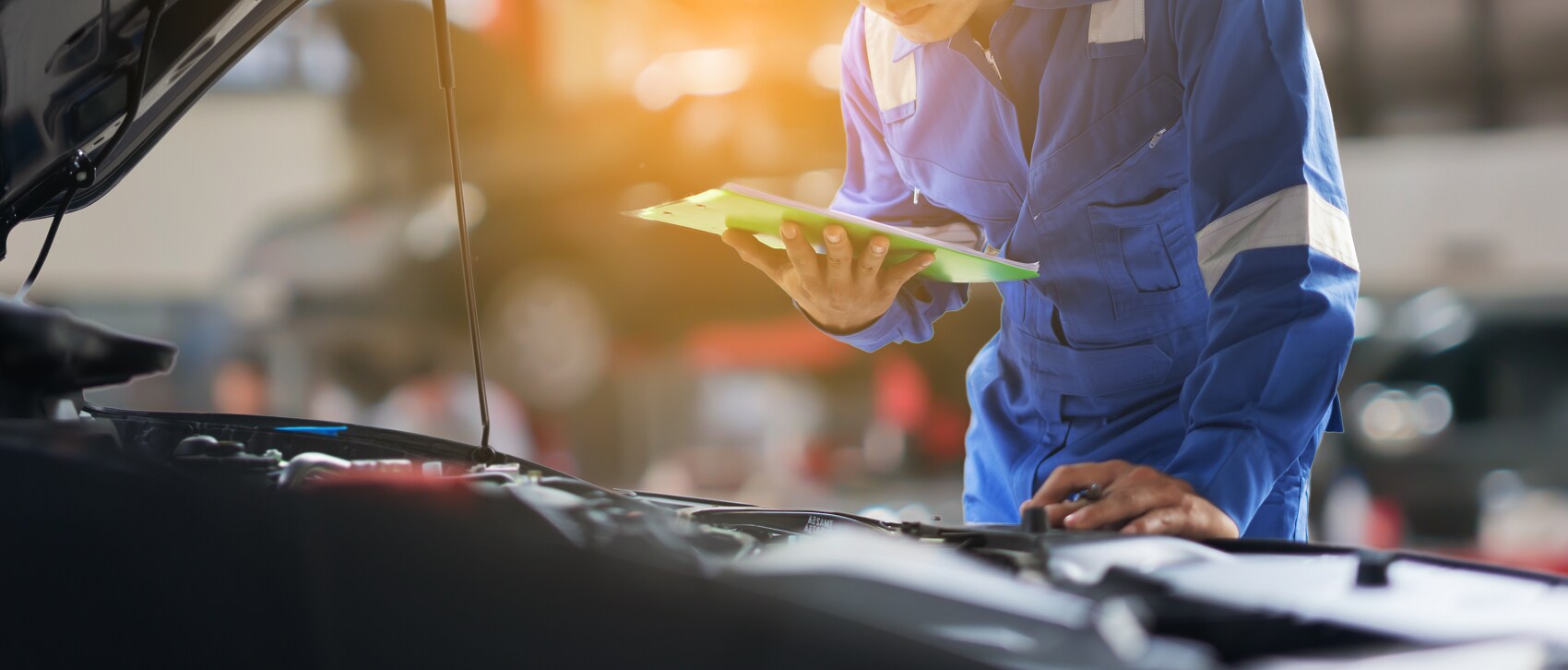 Many folks like to customize their commercial truck as well. This is commonly done through the installation of packages and accessories. We have a lineup of add-ons you can learn more about to see if any would enhance your commercial truck experience.
We also understand not everyone is a maintenance expert, especially when it comes to models as specific as heavy-duty commercial trucks. So, if you want to get a better understanding of how to care for your truck, we can lay out a list of best practices for you. We can develop a long-term service plan we think you'll find helpful, too. The plan will lay out the types of services your truck is likely to need over time, and at what mileage these services should occur.
To find some free time in your busy schedule, use our helpful scheduling tool! You can also call our shop and book a visit or just ask a few questions about your commercial vehicle.
---
Come See Ram Commercial Trucks for Sale near Stroudsburg PA
If you're seeking a Ram commercial truck for sale for your business, Ray Price CDJR has an inventory that we're sure you'll love. You can give it a look online right now, and if questions arise, our staff members are the ones to call!