Seeking a Chrysler, Dodge, Jeep, or Ram (CDJR) vehicle for taking on the roads of Stroudsburg, PA? Our CDJR dealer near Stroudsburg is here to serve you!
Here, you'll find a vast array of new and pre-owned vehicles, a passionate staff of automotive experts, and the care and guidance you'll need for the long run.
Dive into all that we offer our Stroudsburg-area drivers below and should you have any questions, don't hesitate to reach out to our team.
New Chrysler Dodge Jeep Ram Inventory
The Chrysler family of brands is known for its daring, high-performance SUVs and muscle cars, classic, timeless sedans, and work-ready trucks.
In our new car inventory, you can browse dozens of new Chrysler, Dodge, Jeep, and Ram models. We're happy to hit on a few traits of prominent models in our inventory, while leaving the rest of our in-stock vehicles for you to explore!
Jeep Renegade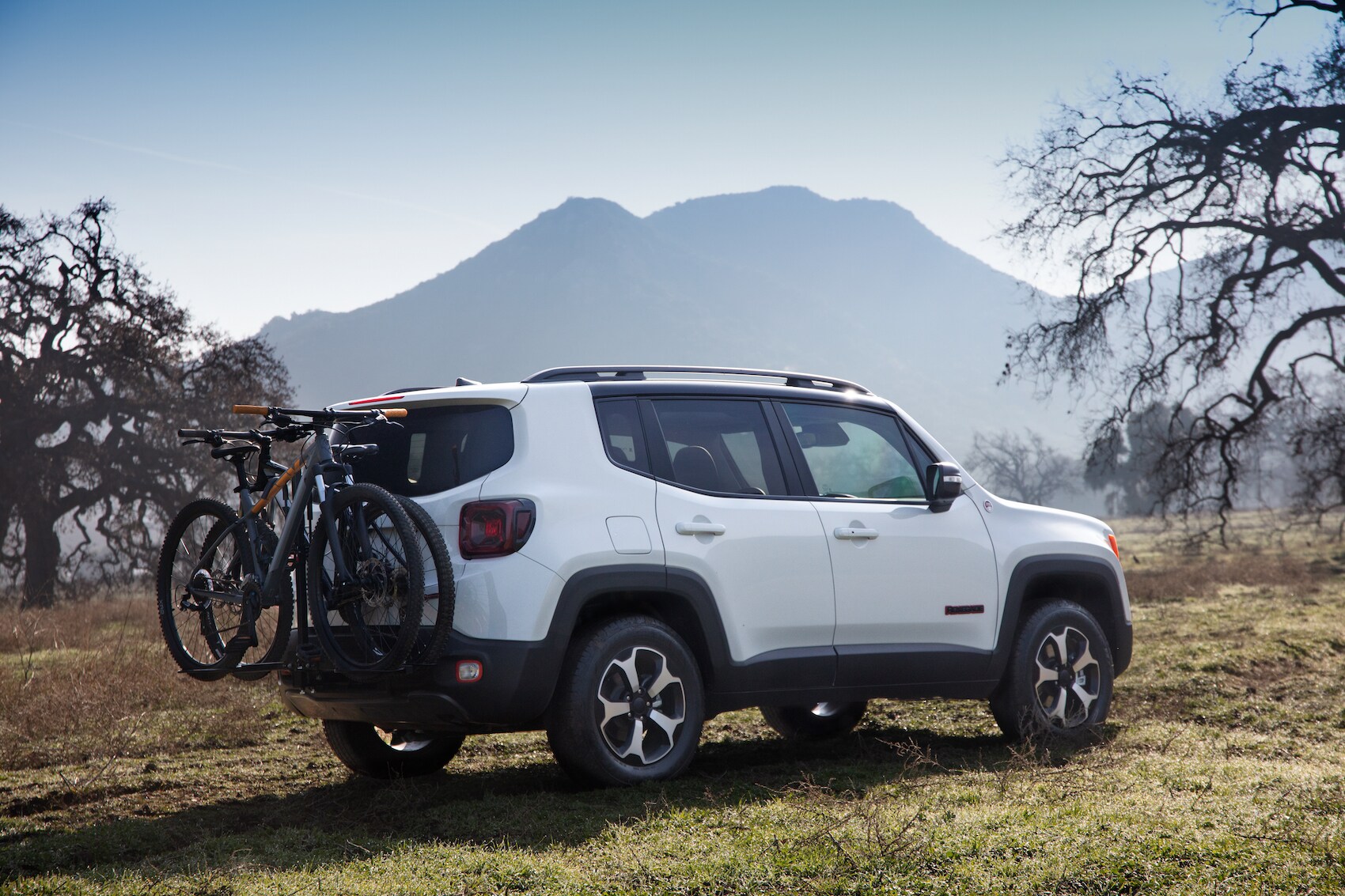 One of the most appealing models in the Jeep lineup is undoubtedly the Jeep Renegade. The SUV is already brimming with personality, yet having the chance to sort through a collection of trim levels makes it easy to land the features and exact configurations you want.
The Renegade has enjoyable performance, ideal for both daily commutes and a little adventurous off-roading. The fuel economy is favorable, the ride is plush, and there's power if you need to quickly get up to speed.
As you dive into the interior of the new Jeep Renegade, you'll find a wealth of quality materials lining the cabin, plus an intuitive infotainment system along the dashboard. Whether you want to pull up directions to a restaurant or access a playlist, the touchscreen is going to be your go-to!
Jeep Grand Cherokee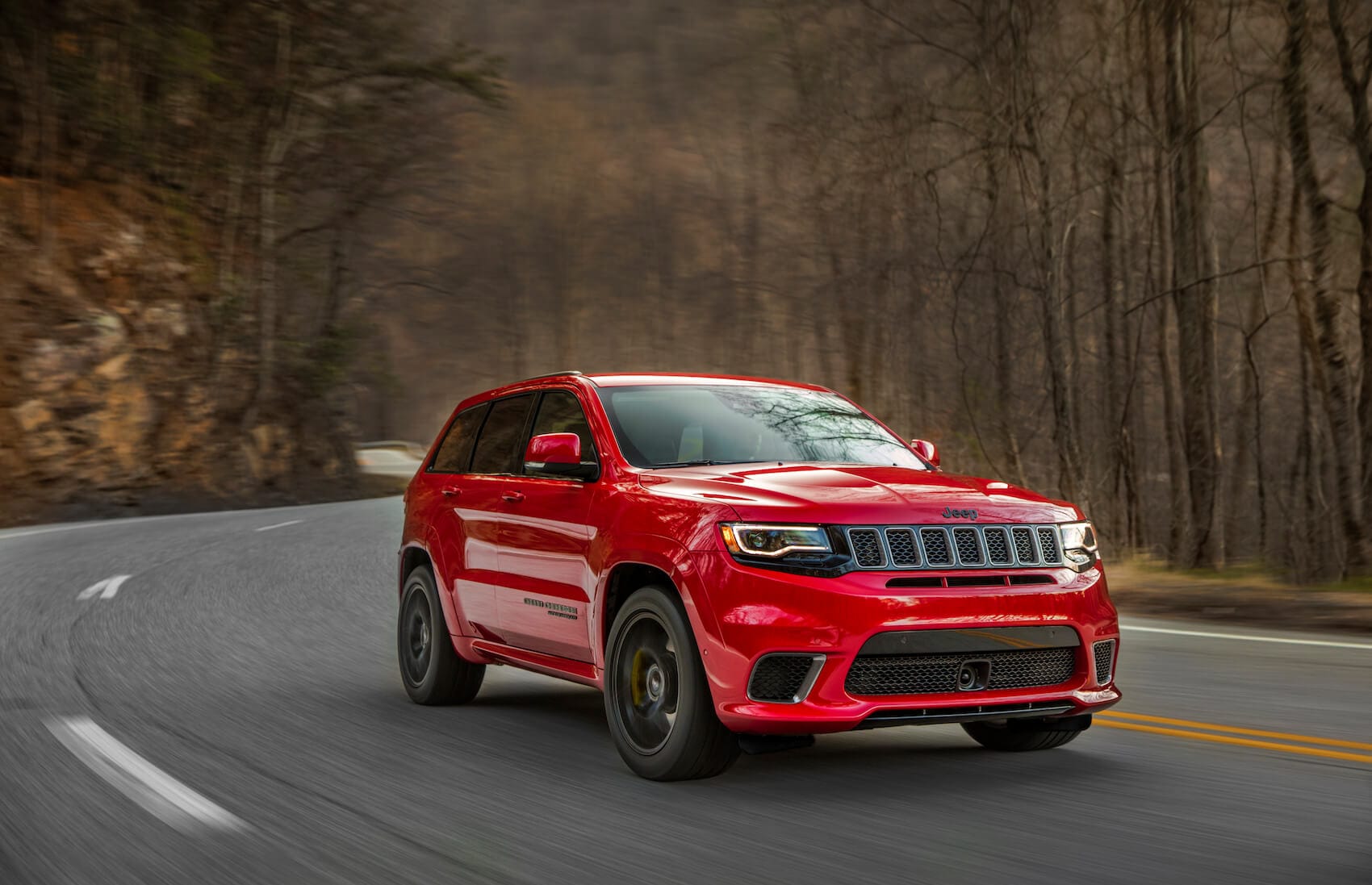 While the Jeep Renegade serves as one of the more recent additions to the Jeep lineup, an SUV like the Jeep Grand Cherokee has been around for some time. Through multiple refreshes over the years, the Grand Cherokee has developed into an athletic, adventurous option which still drives smoothly and comfortably on the pavement.
If performance is your sole aim when car-shopping, the Grand Cherokee can be fitted with an engine making more than 700 horsepower. After adjusting the drivetrain, transmission, and some other performance options, you'll have an SUV capable of off-roading, towing trailers, and more!
Jeep Gladiator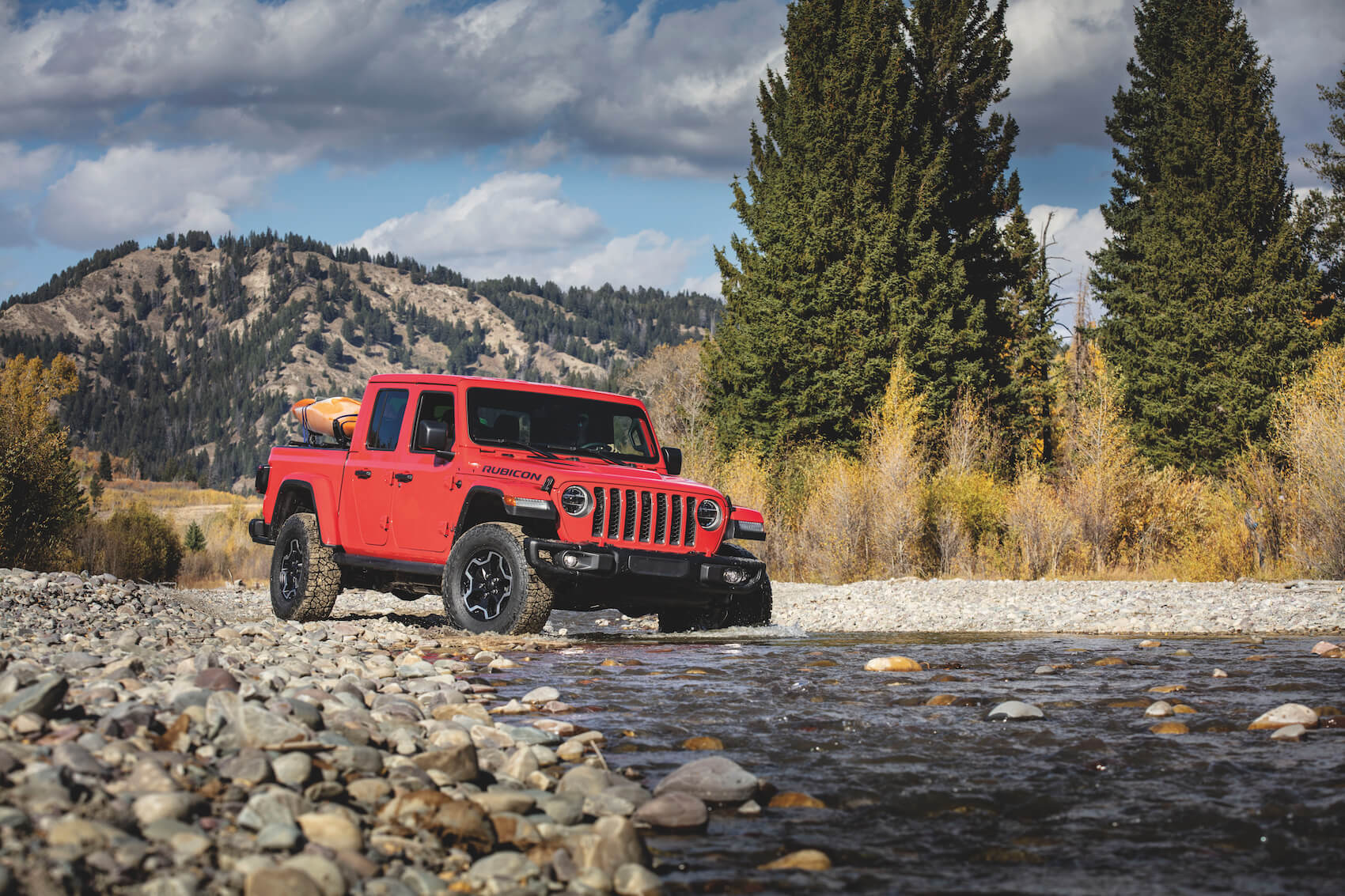 The debut of the Jeep Gladiator was met with much excitement. The truck pairs a Jeep Wrangler-style 4-door cab with a handy and rugged bed on the back to create a one-of-a-kind Jeep.
Jobs large and small will be quickly completed with the Gladiator at your disposal. As with all other Jeep models, the truck can easily be customized to your liking. Various trim levels, packages, and accessories ensure the Gladiator offers the style, performance, and technology you've been looking for.
Chrysler 300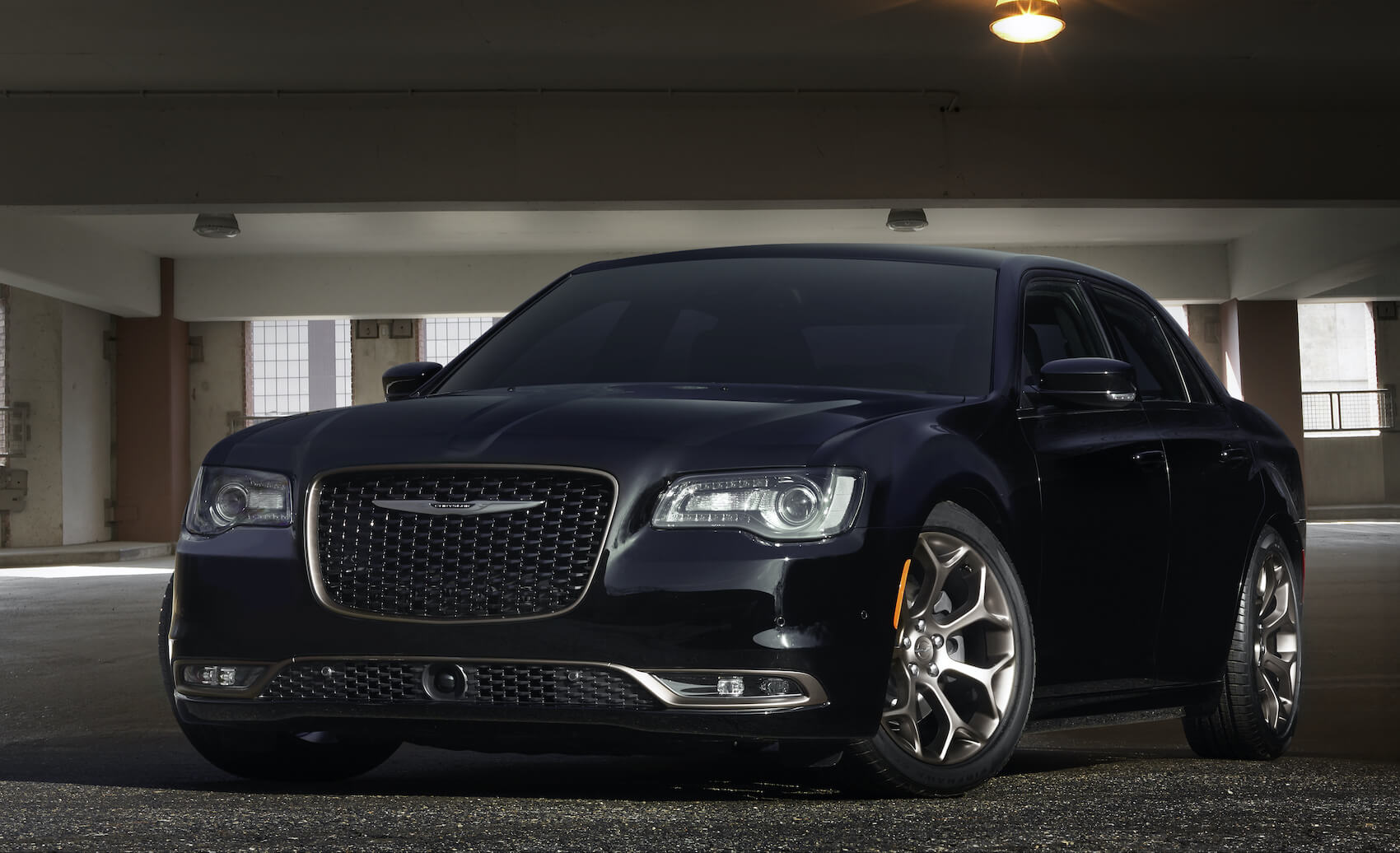 A true charmer in the Chrysler family, the Chrysler 300 goes big on style, interior space, and performance chops.
A brawny engine under the hood helps the big sedan float down the road. As you make your way from one destination to the next, you can easily stretch your legs, whether you're in the front row or the rear.
As the flagship model of the brand, the Chrysler 300 also comes in a variety of trim levels and diverse configurations, much like the Jeep Renegade.
---
Dodge Durango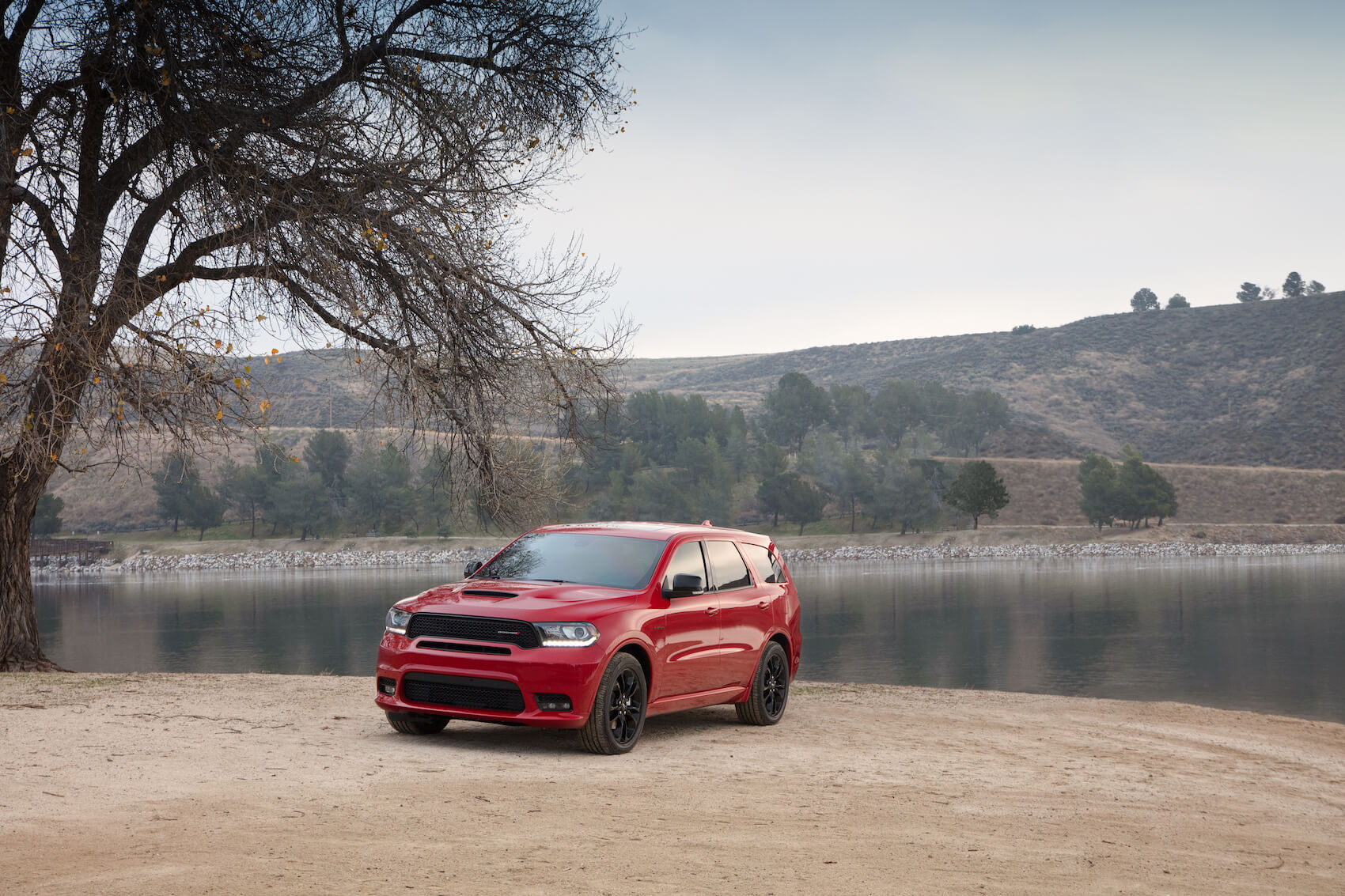 A hearty SUV with capability and space for the whole family, the Dodge Durango is an often-asked-about model in our inventory.
As soon as you climb behind the wheel for a test drive, you'll find the Durango is a smooth on-road performer. The trunk is massive and the rear seats fold flat, giving the cabin an appealing amount of versatility.
Dodge is never shy about juicing the Durango with plenty of power, either, making it an SUV you can easily attach a trailer to and be on your way!
---
Ram 1500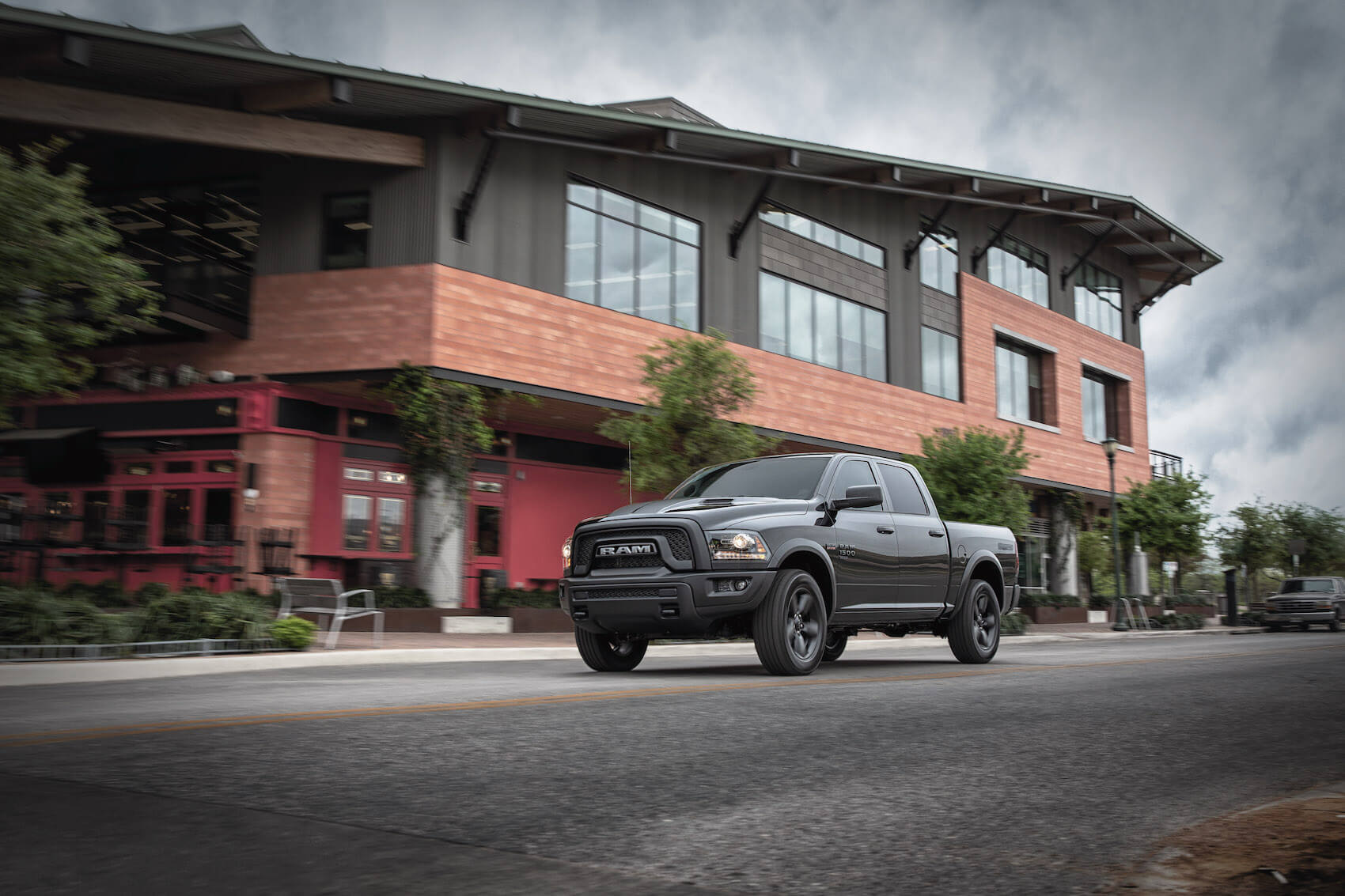 The last brand represented in our inventory is Ram. A well-known and much-celebrated maker of work-ready trucks, the Ram lineup is headlined by the Ram 1500.
First thing to know about the Ram 1500: It can perform any work requirements you have, and do so with a unique amount of luxuriousness and ease. The cabin is an enjoyable place to lounge about during your down time, especially if you choose legendary trim levels, such as the Laramie.
If you take the time to browse through our online inventory, you'll see the Ram 1500 has a trim level and configuration to fit any of your needs!
---
Auto Financing & Service Center in Stroudsburg Pa
Once you identify the car or cars that look like a great fit and enjoy a test drive or two, the next step in the process is geared toward you and your future!
Financing
Our highly skilled team of lease and loan experts near Stroudsburg is here to assist you with the financing stage and help you secure a lease or loan at a great rate. You can speed up the process and get things underway today by filling out our secure financing application.
Other online tools-like the trade-in calculator and the payment estimator-help you to begin building a budget. Questions are bound to pop up eventually, so be sure to turn to our financial advisors. These experts are all about helping you develop the proper payment structure. We can assist you while you apply for a loan, or run through the advantages of both leasing and buying.
Credit score is going to play a vital role in your car-shopping process, too. If you speak with one of our team members, they can outline a plan for you to bump up that score before you apply for a loan. The higher the score, the more favorable your loan rates are likely to be!
Service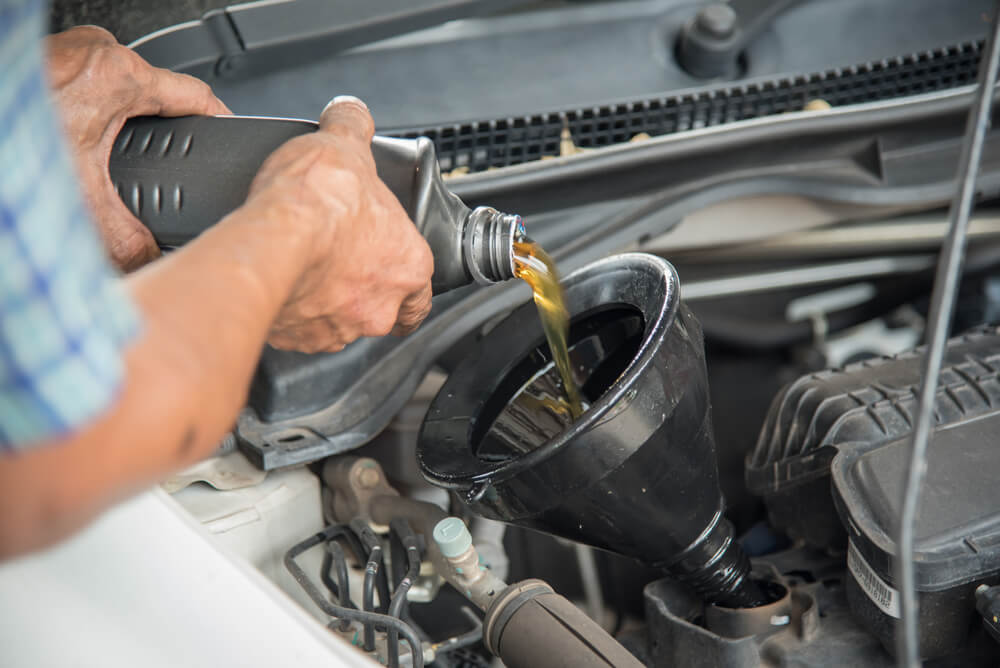 Now, you're hitting the road with a Chrysler, Dodge, Jeep, or Ram vehicle that's just right for you! Make sure your investment stays shiny, new, and performing its best by keeping up with a preventative maintenance plan.
Each model requires a specific service schedule to maintain its best performance. High-performance options, such as certain trims of the Jeep Grand Cherokee or trucks like the Jeep Gladiator, require extra engine care, for instance. Because they put out so much power, you'll want to make sure things like the air filters and motor oil are being swapped routinely. No matter your model, we'll be happy to develop a service schedule for you, outlining what services are needed and at what mileage you should visit the shop.
If you're thinking about customizing some aspects of your vehicle, such as changing the tires or installing exterior features, we can lend a hand. We have tires for any type of occasion-whether you're trying to achieve more fuel economy, more on-road grip, off-road stability, or you merely want to change the wheel size from 17 inches to 20 inches.
In the case of a fender bender or some other exterior blemishes, we can quickly have your vehicle looking new again. With a large parts department on site, it's no time at all for us to snag the right part and get to work installing it!
The professional automotive technicians at our service center near Stroudsburg are well-equipped to take on oil changes, tire rotations, and even in-depth repairs. You can also count on us for PA state car inspections.
Traveling to Stroudsburg PA
We hope you enjoyed learning about all that Ray Price CDJR has to offer. Now that you've got new wheels, where will you head in Stroudsburg? Check out the note-worthy spots our team wouldn't want you to miss out on:
Worthington State Forest: Parks, parks everywhere! Stroudsburg is known for its abundant natural lands and protected forests, and Worthington is a standout. Here, 26 miles of trails and expansive campgrounds, as well as ponds, reservoirs, and the Delaware river provide tons of recreational opportunity.
Schisler Museum of Wildlife & Natural History: When it rains in Stroudsburg, you still have a whole host of attractions to explore indoors. At the Schisler Museum, you can walk habitat displays and learn about over 100 wildlife specimens from around the globe.
Renegade Winery: After a full day of hiking, celebrate a day filled with the adventure by unwinding at the rustic and chic Renegade Winery. Sample five wines of your choice in Renegade's interior design oasis of a tasting room. Cheers!
Consider Stopping by Our CDJR Dealership
At Ray Price CDJR, we want to provide you with every resource needed to succeed. As you start looking for a model like the Ram 1500 or Jeep Renegade, we can help steer you towards the trim you want before helping you climb in for a test drive.
Once the right model is found, our financial center will help you build the right plan, while our service shop keeps your vehicle running smoothly!